Abels & Annes, P.C.
Address:
404 W Water St
, Suite 100,
Waukegan,
IL
,
US
,
60085
The Waukegan personal injury attorneys at Abels & Annes, P.C. strive to help people who have been injured in a variety of situations: motor vehicle (e.g., car, truck, taxi, Uber, Lyft, bus, bicycle, motorcycle, etc.) or pedestrian accidents, brain injury, slip-and-fall, trip-and-fall, dog bite, and burn injury, as well as wrongful death and workers' compensation. We never represent the insurance company—only the injured person—and we fight to help accident victims recover for their injuries. Our personalized service is combined with tough, experienced representation, and we work to obtain the best possible result in every case that we handle. To request a free consultation, call us today.
Specialities
Personal Injury
Car Accident
Rideshare Accident
Truck Accident
Motorcycle Accident
Bicycle Accident
Pedestrian Accident
Sexual Abuse And Sexual Assault
Slip and Fall Accident
Medical Malpractice
Lists
Name: Abels & Annes, P.C. Attorney Profile
Description: Bios
Name: David Abels
Title: Personal Injury Lawyer
Description: David Abels is a partner at Abels & Annes, P.C. concentrating in personal injury, auto accident, work injury, premises liability and wrongful death cases. He has successfully collected millions of dollars for his clients and has focused on handling personal injury cases for the past 14 years. Dave was born in Chicago and raised in Evanston, Illinois. He Graduated from Evanston Township High School in 1987. In 1991, he received his bachelor of arts degree from the University of Wisconsin at Madison. In 1994, he received his juris doctor from the John Marshall Law School, Chicago, Illinois. After graduating from law school, Dave joined The Henry County State's Attorney's Office, in Cambridge, Illinois. There he prosecuted traffic, misdemeanor and felony cases. He tried numerous bench trials and over 20 jury trials while working at the State's Attorney's Office. After leaving the State's Attorney's Office, Dave returned to Chicago and worked for the criminal defense firm of Kreiter & Gibbons. There he mainly worked on defending felony cases in Cook County, Illinois. In 1997 he joined the personal injury law firm of Foreman & Foreman, which was later re-named Foreman & Abels, P.C. Since 1997, Dave has been concentrating in personal injury law.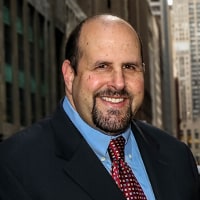 Education: The John Marchall Law School, Law,University of Wisconsin, BA
Certifications: Illinois Super Lawyer,Illinois Trial Lawyers Association Member,Public Justice Member,State Bar of Arizona Member,TOP 100: 2017 ILLINOIS SUPER LAWYERS,TOP 100: 2016 ILLINOIS SUPER LAWYERS
Services: Car Accidents,Personal Injury,Workers Compensation,Medical Malpractice,Wrongful Death,Nursing home abuse and neglect,Slip and fall accident,Trucking accident,Motorcycle accident,Animal and dog bites
Name: Gary Annes
Title: Personal Injury Lawyer
Description: Gary Annes has been practicing law in Illinois since 1995. In his time as a lawyer Gary has excelled at obtaining the best possible outcomes for his clients. Gary's eagerness to work closely with clients to address their individual needs and maximize their recoveries has earned Gary an excellent reputation with his clients and the legal profession in general. Gary is a partner with Abels & Annes, P.C. Gary's practice includes personal injury law, auto accidents, premises liability, wrongful death, product liability and medical malpractice. Gary has successfully collected millions of dollars for his clients through jury trials, arbitration and mediation, and settlement conferences. Gary earned his Bachelor's Degree in Political Science from the University of Illinois at Champaign-Urbana. He earned his Juris Doctor from the Loyola University School of Law in Chicago, Illinois. Gary is a member in good standing of the Illinois Trial Lawyers Association, the American Association of Justice, the Illinois State Bar Association and Public Justice. Gary has co-authored publications dealing with the issues of proving damages in personal injury cases, initial investigations in medical malpractice cases and the effective use of alternative dispute resolution procedures. According to Gary, the purpose of our judicial system is to give every individual the right to seek justice when they or their loved ones are injured or harmed as a result of the negligence of others. Gary has dedicated his professional life to this pursuit of justice. The modern judicial system can be a complex maze to the layman, and a skilled and experienced professional is necessary to obtain full justice and maximum compensation for injuries. It is clear that the insurance industry continued to invest time and money to put up as many barriers as possible to deny regular people the full compensation that they are entitled to. Gary's dedication to fighting for justice and full compensation for people who have been harmed or injured is evident in everything he does. Gary's record of success for his clients exemplifies the skill, dedication and experience necessary to prevail in today's modern legal system. Gary worked with a defense firm for a number of years before he switched to fight for the rights of people who have been injured or harmed. While working with the defense firm Gary represented the interests of a variety of clients in the areas of personal injury law, auto accidents, premises liability, construction, wrongful death, toxic tort, insurance coverage and medical malpractice cases at both the Circuit Court and Appellate Court levels in Illinois. While on the defense side Gary learned the tactics used by the insurance industry to limit the recoveries of everyday people. Gary is now able to use this knowledge and expertise to obtain maximum compensation and full justice for his clients.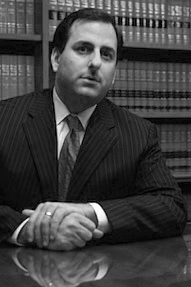 Education: Loyola University School of Law in Chicago, JD,University of Illinois, Urbana-Champaign
Certifications: Illinois Trial Lawyers Association,Association of Trial Lawyers of America,Illinois State Bar Association,Chicago Bar Association,Trial Lawyers for Public Justice,Proving and Disproving Damages in Personal Injury Cases,Illinois Institute for Continuing Legal Education,Super Lawyer,Premier Attorney,Clark Boardman Callaghan Award - Excellence in Mock Trial
Services: Personal Injury,Defective and dangerous products,Medical malpractice,Animal and dog bites
Reviews for Abels & Annes, P.C.
Open Now
Special Offers
Payment Options
American Express

Cash

Check

Discover

MasterCard

Visa
Associations
Illinois Trial Lawyers Association
State Bar of Arizona
State Bar of Illinois
Association of Trial Lawyers of America
Chicago Bar Association
Trial Lawyers for Public Justice
Tags
Waukegan Personal Injury Lawyers
Waukegan Car Accident Lawyer
Waukegan Rideshare Accident Lawyer
Waukegan Truck Accident Lawyer
Waukegan Motorcycle Accident Lawyer
Waukegan Bicycle Accident Lawyer
Waukegan Pedestrian Accident Attorney
Waukegan Sexual Abuse And Sexual Assault Lawyer
Waukegan Slip and Fall Accident Lawyer
Waukegan Medical Malpractice Lawyer
Waukegan Boating Accidents Lawyer
Waukegan Bus Accidents Lawyer
Waukegan Catastrophic Injuries Lawyer
Waukegan Defective Drugs Lawyer
Waukegan Dog Bite & Animal Attack Lawyer
Waukegan Nursing Home Abuse Lawyer
Waukegan Premises Liability Lawyer
Waukegan Workers' Compensation Lawyer
Waukegan Wrongful Death Lawyers