Abrahamson & Uiterwyk Car Accident and Injury Lawyers
(1988)
Address:
900 W Platt St #100
Tampa,
FL
,
US
,
33606
Abrahamson & Uiterwyk's Tampa Personal Injury Attorneys have been fighting for the rights of injured victims for over 30 years. We represent people, not insurance companies. Our firm only practices personal injury law with a focus on car accidents, motorcycle accidents, pedestrian/bicycle accidents, and slip and falls from negligent conditions. Over the past 3 decades, we have represented over 20,000 injured victims and recovered more than $300 million in verdicts and settlements. Our award-winning attorneys have received recognition from some of the most prestigious publications in the country including Super Lawyers, National Trial Lawyers Top 100 Trial Lawyers, and Best Lawyers of America. We have also achieved a "Best Law Firm" rating from U.S. News & World Report, currently hold the highest possible rating with Martindale-Hubbell ("AV") and have an A+ rating with the Better Business Bureau. Our 10+ attorneys and 40+ legal staff strive to provide excellent client service. Because of our dedication, compassion, and first-class client service, we have earned hundreds of 5-Star Google reviews from clients. We have four principal offices located in Hillsborough, Pinellas, and Pasco counties. Our injury law team can also come to you. Call us today for your free case evaluation. We would be honored to have the opportunity to speak with you regarding your injury claim.
Specialities
Personal Injury Lawyers
Auto Accident Attorneys
Lists
Name: Abrahamson & Uiterwyk
Description: Bios
Name: ERIK G. ABRAHAMSON
Title: Personal Injury Attorney
Description: With over 25 years of experience in personal injury law, Mr. Abrahamson embraces the practice of working with clients on a contingency basis. "A system of hiring an attorney on an hourly basis rewards inefficiency, creates delays and commonly creates negative issues between the lawyer and the client. Representing clients on a contingency basis in which the law firm earns a percentage of the settlement, however, is much more rewarding for the client and the attorneys. We have a common goal: to pursue the maximum recovery for the client. If there is no financial recovery (i.e. settlement or jury verdict), the client owes us nothing. It's that simple, no fees or costs unless we win." A native of the Midwest, Mr. Abrahamson preserves the hard-working values of the region as a founding partner of Abrahamson & Uiterwyk. He graduated with a Bachelor of Arts degree from Luther College in 1984 before earning his J.D. (Doctorate of Jurisprudence) from Stetson University College of Law in 1987. Stetson is consistently ranked as one of the best law schools in the nation for trial advocacy. Mr. Abrahamson also studied law in Bordeaux, France and Oxford, England. While attending law school, Mr. Abrahamson was selected to be on Stetson's prestigious Moot Court Team, where he was actively involved in competitions that tested his advocacy skills. He was honored by taking first place in the Stetson National Moot Court Competition and second place in the Stetson National Appellate Brief Competition. Mr. Abrahamson began his career working as a law clerk for various law firms while studying at Stetson University. Following law school, Mr. Abrahamson practiced with the litigation firm of Park, Smith, Dayton, and Bugg, P.A. In 1989, he formed his own law firm with an emphasis in representing injured victims. Mr. Abrahamson is admitted to practice law in the state courts of Florida and Colorado, and in the United States District Court, The United States Court of Appeals, and the United States Supreme Court. Mr. Abrahamson holds memberships in the Clearwater Bar Association; the Florida Bar, The Florida Justice Association and the American Association for Justice Education. Additionally, Mr. Abrahamson has served as a Director for the Young Lawyers Section of the Clearwater Bar Association. He has also served as a hearing officer for the Pinellas County School Board and spoken on various legal topics at local colleges, on radio, and on television. Mr. Abrahamson practices personal injury law from and manages the firm's Clearwater office. In the years since his graduation from law school, he has maintained an affiliation with his alma mater, coordinating the firm's sponsorship of a variety of activities at Stetson University College of Law. Abrahamson & Uiterwyk has also sponsored the Pre-Law Society at the University of South Florida. Believing that maintaining his physical health and condition enhances his mental sharpness, Mr. Abrahamson maintains an active lifestyle, spending weekends in Anna Maria Island and Homosassa or traveling to Colorado, where he enjoys outdoor sports – skiing in the winter months and hiking and biking in warmer weather. He also escapes to the mountains of North Carolina, works out with weights and jogs with his loyal companion, a Golden Retriever named "Polar." If you have unexpectedly become the victim of an injury or accident that requires the services of a personal injury attorney, you may need an aggressive and experienced in this area of law, and one who also has developed an extraordinary compassion for the physical, emotional and financial pain of the injured. Erik G. Abrahamson responds wholeheartedly to this demanding challenge. "In my practice, I have discovered firsthand that it is mandatory for personal injury clients to work with experienced attorneys and a financially stable law firm to successfully counter the tactics of insurance companies that attempt to minimize compensation for the injured. Nearly twenty five years ago, I personally experienced the pain and health issues associated with being involved in an accident when I became the victim of a negligent driver and sustained herniated disks in my neck and lower back." Practice Areas Personal Injury Law Spinal Injuries Shoulder Injuries Knee Injuries Automobile Injuries Motorcycle Injuries DUI Bicycle Injuries Pedestrian Injuries Premises Liability Fall Injuries Products Liability Brain Injuries Head Injuries Wrongful Death Dog Bites Contact us today for an initial consultation with Abrahamson & Uiterwyk, please call 1-800-753-5203 or fill out our contact form.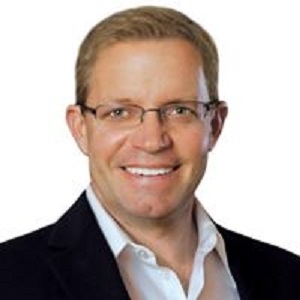 Education: Luther College,Stetson University College of Law
Certifications: Clearwater Bar Association,Florida Bar,Florida Justice Association (Academy of Florida Trial Lawyers),American Association for Justice
Services: Personal Injury Lawyer,Spinal Injury Attorney,Shoulder Injury Lawyer,Car Accident Attorney,Motorcycle Accident Lawyer,DUI Injury Lawyer,Bike Accident Attorney,Pedestrian Accident Attorney,Fall Injury Lawyer,Brain Injury Lawyer,TBI Attorney,Wrongful Death Attorney,Dog Bite Lawyer,Animal Attack Attorney,Products Liability Lawyer,Trucking Accident Attorney,Bicycle Accident Attorney,Slip and Fall Lawyer,Trip and Fall Attorney,Medical Malpractice Lawyer,Nursing Home Abuse Lawyer,Birth Injury Attorney
Name: HENDRIK UITERWYK
Title: Personal Injury Lawyer
Description: Born Amsterdam, Netherlands, admitted to bar, 1970, Louisiana and U.S. District Court, Eastern District of Louisiana; 1971, U.S. Court of Appeals, Fifth Circuit; 1984, Florida; 1985, U.S. District Court, Middle District of Florida. Education: Tulane University (B.A., 1968; J.D., 1970). Member: New Orleans, Hillsborough County, Louisiana State and American Bar Associations; The Florida Bar (Member, Admiralty Section); Maritime Law Association of the United States; The Florida Justice Association; American Association for Justice Education; Southeastern Admiralty Law Institute. Languages: Dutch and German. Practice Areas: Admiralty Law; Maritime Law; Trial Practice-Personal Injury Law; Wrongful Death Law. *Also licensed to practice in Louisiana.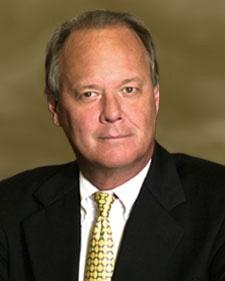 Education: Tulane University,Tulane University Law School
Certifications: New Orleans Bar Association,Hillsborough County Bar Association,Louisiana State Bar Association,American Bar Association,Florida Bar, Admiralty Law Committee,Maritime Law Association of the United States,Florida Justice Association (Academy of Florida Trial Lawyers),American Association for Justice,Southeastern Admiralty Law Institute
Services: Personal Injury Lawyer,Spinal Cord Injury Attorney,Shoulder Injury Lawyer,Car Wreck Attorney,Motorcycle Wreck Lawyer,DUI Injury Attorney,Bike Accident Attorney,Boating Accident Attorney,Pedestrian Accident Attorney,Fall Injury Lawyer,Brain Injury Lawyer,TBI Attorney,Wrongful Death Attorney,Dog Bite Lawyer,Animal Attack Attorney,Trucking Accident Attorney,Products Liability Lawyer,Bicycle Accident Attorney,Slip and Fall Lawyer,Trip and Fall Attorney,Medical Malpractice Lawyer,Nursing Home Abuse Attorney,Birth Injury Attorney
Name: George H. Brown
Title: Personal Injury Attorney
Description: Admitted to Florida Bar All Florida Courts Federal Middle District of Florida Federal Eleventh Circuit Court of Appeals United States Supreme Court Education: Florida International University – B.S. Criminal Justice – 1978 Institute of Police Technology & Management -At Scene Traffic Homicide Investigation Institute of Police Technology & Management – Advance Traffic Accident Investigation Florida Police Standards Training – Top of his class, K.C. Alvarez Award. Stetson University – Juris Doctor – 1988 Certified Circuit Civil Mediator Community Service: Community Law Program – Gulfcoast Legal Services Former Board Member – Boys & Girls Club Experience: Attorney since 1988 Former Police Officer / Traffic Homicide Investigator Memberships: St. Petersburg Bar Association Clearwater Bar Association Pinellas County Trial Lawyers Association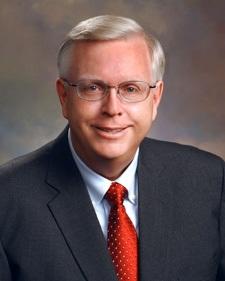 Education: Florida International University,Stetson University College of Law
Certifications: United States Supreme Court,Federal Middle District of Florida,Federal Eleventh Circuit Court of Appeals,Florida Bar,St. Petersburg Bar Association,Pinellas County Trial Lawyers Association,Clearwater Bar Association
Services: Personal Injury Attorney,Spinal Cord Injury Lawyer,Car Accident Lawyer,Motorcycle Accident Attorney,DWI Injury Lawyer,Bike Wreck Attorney,Pedestrian Accident Lawyer,Fall Injury Attorney,Brain Injury Attorney,TBI Lawyer,Wrongful Death Lawyer,Dog Bite Attorney,Animal Attack Lawyer,Trucking Accident Lawyer,Products Liability Attorney,Medical Malpractice Attorney,Birth Injury Lawyer,Nursing Home Injury Lawyer,Trip and Fall Lawyer,Slip and Fall Attorney,Bicycle Injury Attorney
Name: Abrahamson & Uiterwyk
Description: Products and Services
Reviews for Abrahamson & Uiterwyk Car Accident and Injury Lawyers
Open Now
Special Offers
Payment Options
American Express

Cash

Discover

Financing

Invoice

MasterCard

Visa
Associations
Martindale Hubbel
BBB
U.S. News Best Law Firms
Tags
Personal Injury Attorney Tampa
Tampa Personal Injury Lawyers
Car Accident Attorneys Tampa
Tampa Car Accident Lawyer
Tampa Injury Lawyer