Advanced Spine and Posture
Address:
6592 N Decatur Blvd
North Las Vegas,
NV
,
US
,
89131
Our team of Las Vegas chiropractors specialize in Corrective Chiropractic Care. This type of care is similar to getting braces for your misaligned teeth. We use special exercises, traction, and adjustments to realign the spine. In doing so, we eliminate the source of pain, numbness, and weakness. We can help you too.
Lists
Name: Bios
Description: Bios
Name: Dr. David Golan
Description: Dr. David R. Golan was educated and trained at The University of Southern California from 1986-1994, completing both Medical School and a Residency in Emergency Medicine. After finishing residency, Dr. Dave relocated to Nevada and began his career as a Board Certified Emergency Physician at University Medical Center of Las Vegas. UMC is the teaching hospital for the University of Nevada School of Medicine. In addition to practicing Emergency Medicine at UMC full time, Dr. Dave educated medical students, interns and residents in the areas of Family Practice, Pediatrics, Internal Medicine, Surgery and Emergency Medicine. After leaving UMC, Dr. Dave practiced in the private sector from 2005-2007 in joint practice with Dr. Jason O. Jaeger, a chiropractic physician in the Las Vegas Valley, co-managing patients injured in auto related crashes. After a brief retirement in Maui, he returned to the mainland to pursue a career Age Management Medicine. Currently, Dr. Dave is the Medical Director of both OptimAge Age Management & Aliante IPM (Integrated Physical Medicine). He is passionate about proactive preventative health, age management and physical medicine.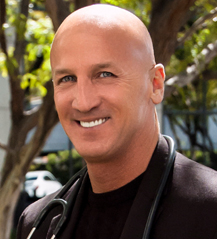 Name: Dr. Lauren Traveller
Description: Dr. Traveller is nurse practitioner originally from Las Vegas, Nevada. She began her nursing career in Southern Nevada, after obtaining her Bachelor's degree in Nursing from Touro University Nevada, in Henderson. She furthered her medical career in acute care settings while continuing her education. She received her Doctorate of Nursing Practice from the University of Tennessee Health Science Center with a dual practice specialty as a Family Nurse Practitioner and Advanced Forensic Nurse. Her doctoral research was based on the long-term physical effects of victimization. Dr. Traveller's love of fitness, sports medicine, coupled with her desire to help others achieve optimum physical function, health, and well-being, is a perfect match for the Aliante Integrated Physical Medicine team. When she's not working she can be found spending time with her husband looking for new adventures or, doing Cross-Fit where she also coaches as a Level 1 Trainer.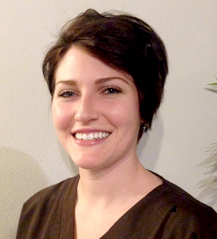 Name: Dr. Jason Jaeger
Description: Dr. Jaeger has practiced since 1999 and has been chiropractic physician in Las Vegas since 2001 where he has brought his passion for health and wellness to the community that he and his family have called home since the late 1940's. Dr Jaeger attended UNLV during his undergraduate program and graduate school at Southern California University of Health Sciences. As class representative and Student American Chiropractic Association Vice President SCUHS chapter, he successfully lobbied in Washington DC for such issues as Medicare and HMO reform. Dr. Jaeger participated in a rotation through Cal State Northridge's prestigious Physical Therapy program where he successfully integrated neuro-musculoskelatal therapies on paralysis and stroke victims. He is a Certified Fellow and Instructor in the technique of CBP (Chiropractic Biophysics) and developer of the Universal Tractioning System (UTS). Dr. Jaeger served as the Southern Nevada Representative to the Nevada Chiropractic Association 2008-2009 where he successfully lobbied for Nevada's acceptance the PCCRP (Practicing Chiropractors Committee on Radiology Protocols). He has served as the Nevada State Delegate to the ICA (International Chiropractic Association) and Alternate Nevada Delegate since 2010. As of 2014 he became published in Peer Reviewed Literature on conservative rehabilitation methods. He was a reviewer for the ICA Best Practices Guidelines, a document accepted in the National Clearinghouse of Guidelines. Dr. Jaeger spoke at the 2011 European Chiropractic Union Annual Conference in Zurich on, "Cooperative Methods between Neuro-Surgeons and Chiropractors". He is licensed to practice Chiropractic in Nevada, Arizona and California and is proud to bring his experience and enthusiasm to the Southern Nevada community. He is married to his wife Carrie and has two boys, Aden and Sebastian. Jaeger is a chiropractic physician that enjoys an excellent working relationship with many of Southern Nevada's premier health care providers, surgeons and physicians.
Name: Dr. Robert Moore
Description: Dr. Moore is originally from Latrobe, Pennsylvania. In 2008 he received his Bachelors in Science in Biology from the University of Pittsburgh. While there he cooperated in a research study published in ARKIVOC, a peer-reviewed organic chemistry journal. In addition to his studies he competed and ranked in numerous all-natural, raw power lifting competitions. After completing his undergraduate degree, he moved to Davenport, Iowa to study at the Palmer College of Chiropractic. While at Palmer, Dr. Moore received the highest level athletic scholarship for playing Semi-Pro Rugby. During his internship, Dr. Moore traveled to various international and domestic locations providing chiropractic care to under-served populations. He is currently working on his Advanced Fellowship in Clinical Biomechanics through Chiropractic Biophysics (CBP) and focuses on improving the overall health of each individual patient and assisting them in reaching their optimal health goals and posture through the utilization of manual therapies and rehabilitation.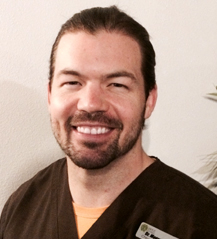 Name: Dr. Graham Linck
Description: Dr. Linck was born and raised in southern Las Vegas, Nevada. Following high school he spent four years in Portland, Oregon while obtaining a Bachelors degree in Life Science from the University of Portland Honors Program. Following his bachelors, he returned to Las Vegas to attend UNLV while completing his Doctorate of Physical Therapy, in the inaugural class in 2008. During his internship Linck returned to Portland , working with Rebound Orthopedic and Sports Physical therapy. The Rebound Group treated the Portland Trailblazers, Portland State, and Concordia University athletes. After graduation from PT school, he interned at Impact Basketball, a national basketball training facility which has trained numerous NBA, college, and high school basketball players. His intern duties included assisting the athletic trainers, strength coaches, and player development coaches, maximizing the athlete's performance. In the summer of 2008, he began working for Physiotherapy Associates, a national PT group, in a variety of capacities, as a licensed physical therapist and clinic director. During the first three and a half years he was mentored by the world renown Bob Donatelli, PT. During that time, they worked collaboratively with a number of professional, college, and high school athletes in a variety of sports including: basketball, baseball, tennis, gymnastics, golf and MMA/ Muay Thai fighters. Dr. Linck is currently in training for certification in Sports Specific Rehab. He recently became one of the first physical therapists to receive General Certification for CBP (Clinical Biomechanics /Chiropractic Biophysics Technique) and looks forward to further understanding how spinal posture can influence peripheral orthopedic and balance conditions. Additionally he is Level 1 certified with RockTape. Dr. Linck is a published author. He recently wrote two text book chapters on ankle rehabilitation that were published in Rehabilitation of the Postsurgical Orthopedic Patient, 3rd edition, on Lateral Ligament Repair of the Ankle and Open Reduction and Internal Fixation of the Ankle. Linck stays active with continuing education and is interested in learning new evidence based treatment approaches to assist his patients and athletes achieve their personal and fitness goals. Graham met his wonderful wife, Mimi, while attending PT school and has been happily married since 2011. They enjoy reading and relaxing at home, with their shitzu, Penni, and going to the movies regularly. They are eagerly awaiting the birth of their first child in the summer of 2014. Graham is also a sports enthusiast and enjoys cheering on the UNLV basketball program and the Indianapolis Colts.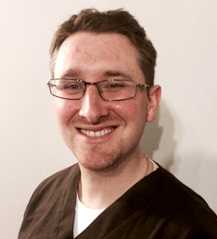 Reviews for Advanced Spine and Posture