All Pets Cremation & Funeral Center
(2015)
Address:
308 Buckhannon Pike
, Suite 103,
Nutter Fort,
WV
,
US
,
26301
Celebrating the lives of our most loyal companions. We are Serving All North Central West Virginia and surrounding areas with a New State of the Art Facility with Viewing Center. All Pets Cremation and Funeral Center is Operated by Our Family of Locally Owned Funeral Homes. Bartlett, Bolyard, Davis, Dorsey, Greathouse and Morgan Funeral Homes.
Lists
Name: Bios
Description: Bios
Name: David W Bolyard Jr.
Title: Owner
Description: David W Bolyard, Jr., born and raised in Newburg, WV, graduate from Preston High School in 1993, attended Fairmont State University and graduated from the Pittsburgh Institute of Mortuary Science in 1998. From High School, throughout college and upon graduation, he worked for Taylor Funeral Home, Newburg, Davis Funeral Home in Clarksburg, WV, Bartlett Funeral Home, in Grafton, WV. David took a short stint from the funeral business and worked in the financial industry in several key positions and was a top producer and award winner for several years to gain the knowledge to become a successful business owner here in WV. With the illness of his grandmother in 2005 and her passing in 2006, this was the turning point in my life for me to get back into profession I was called to do. Dave felt the need to return home and opened a state of the art funeral home in southern Preston County. I purchased the Newburg Fire Department and started a complete remodel on the 2 large buildings totally over 5000 square feet making it the Bolyard Funeral Home that opened in 2007 and purchasing the acre across the street to have parking. In the last few years, I did a large amount of work in real estate with rehabbing and selling several homes and keeping some for rental. That experience helped him to put the plans together for his funeral home and other projects in the future. I later bought the Rotruck-Lobb Funeral Home, Taylor Chapel in Newburg in September of 2008. I then renovated that building into the home of the new Preston-Taylor main billing office and the Newburg Clinic. The opportunity can for me to buy Davis Funeral Home in Clarksburg and Bartlett Funeral Home in Grafton and was able to close on the deal with my business partner, Morgan Mayfield on July 21, 2009. In 2011, we were able to add Greathouse Funeral Home in Salem and Dorsey Funeral Home in Shinnston. I am currently the President for our family of funeral homes we operate and was an integral part of putting the deals together. I look forward to my part in the funeral business because he believes it will be beneficial to the families we serve. I believe that by pooling their resources with the family of six funeral homes, we will be able to provide the families we serve with a wider and more affordable selection of services and funeral goods. The key is to use your growth for purchase power, which is passed on to families, while still retaining the "small town" personal relationships with the families you serve. I am very active in the community: I was past president of the Preston Memorial Hospital Foundation and currently still on the board and President of the Preston County Commission Building Committee. I am very active in volunteering my time to many organizations and supporting many of the community organizations across the county and surrounding counties. I feel a large part of my success is giving back to the ones that support me.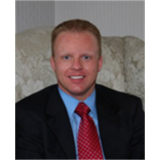 Name: Products and Services
Description: Products and Services
Reviews for All Pets Cremation & Funeral Center
Open Now
Special Offers
Payment Options
American Express

Cash

Check

Discover

MasterCard

Visa