Angle, Rupp & Rupp Attorneys at Law
Address:
910 West King Street
Boone,
NC
,
US
,
28607
When going through a legal dispute in North Carolina, it's important to choose a knowledgeable lawyer to advocate on your behalf. With that said, the Law Office of Robert B. Angle, Jr., Attorney, PA has been serving the Boone, NC, area for over 13 years. Whether you are in need of a real estate lawyer or a traffic ticket attorney, you're starting a business, or you need assistance preparing wills and trusts, Rob does it all. Give the Law Office of Robert B. Angle, Jr., Attorney, PA a call today and our Boone, NC, office staff will get back to you within 24 hours.
Lists
Name: Meet our team
Description: Bios
Name: Robert B. Angle, Jr.
Title: Attorney at Law
Description: Robert B. Angle, Jr. 1/1/03 to present, Boone, NC, general practice of law representing numerous businesses and individuals in Watauga, Ashe & Avery Counties, focusing on real estate, corporate, wills & estates & traffic offenses. Ginn & Angle PA, 1/1/02 to 12/31/02, general practice of law Young Life Southwind, Property Manager, 6/97-12/01, ran Christian non-denominational camp of about 100 acres, 10 to 15 part and full time employees and $1,000,000 plus annual budget Forman, Marth, Black & Angle, PA, 1/90-5/97, Greensboro, NC, partner with 5 attorney law firm, main areas of practices included real estate, wills and estates, corporate, and traffic tickets, represented numerous large and small businesses and individuals Dees, Giles, Tedder, Tate & Wall, Attorneys at Law, 8/86-8/87 Associate Robert B. Angle, Jr., Attorney & Counselor at Law, 8/87-12/89 Dillard Paper Company, Management Trainee & Management, 11/77-12/84 Inside Sales, Customer Service, Purchasing Director, Assistant Manager of Raleigh Branch, included management of about 50 people and purchasing PERSONAL and OTHER ACTIVITIES Married to Emily 0. Angle, four children, past Chairman & board member of Guilford County Social Services Department ($50,000,000 budget), past membership development involvement Greensboro Chamber of Commerce, graduate of Leadership Greensboro, leader & elder in several churches, long time Committee Member & volunteer with Young Life, a non-denominational Christian Youth Ministry.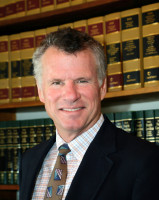 Education: Bachelor of Arts: Religion, May 1976, UNC- Chapel Hill,Juris Doctorate, May 1986, Wake Forest University School of Law
Name: Matthew J. Rupp
Title: Attorney at Law
Description: Matthew Rupp is a trial attorney with over a decade of experience in the courtroom. He has a general civil litigation practice, handling a variety of matters from real estate disputes to personal injury litigation. Matt has tried over fifty cases to jury verdict and hundreds of bench trials. Matt uses the skills gained in the courtroom to obtain rewarding outcomes for his clients. Matt grew up in Boone, North Carolina. He reluctantly left the area to attend college at the University of Notre Dame and law school at Duke University. After law school, Matt moved to Washington, D.C., to serve as counsel to two congressional committees on Capitol Hill. He also served as counselor to a presidential appointee at the Department of the Treasury. Matt returned to North Carolina to work as an assistant district attorney in Charlotte before coming home to Boone to serve as an assistant district attorney in Watauga and Avery Counties. As a prosecutor, Matt sought justice for hundreds of victims of crimes, including the victims of sexual assault and murder. In private practice, Matt uses his trial experience and courtroom skills to assert the rights of his clients and come to their defense. When not at work, Matt enjoys spending time with his wife, Sarah, and three children. He is also an avid runner, skier, and college football fan.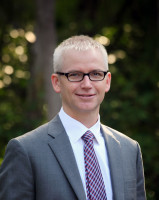 Education: University of Notre Dame Law School, Duke University
Name: Sarah H. Rupp
Title: Attorney at Law
Description: Sarah focuses her practice on residential and commercial real estate closings, as well as wills and estates. Her goal is to make these potentially big life changes go as smoothly as possible for her clients, and she uses her experience and attention to detail to accomplish that goal. Originally from the Cleveland, Ohio area, Sarah first came to North Carolina to attend law school at Duke University. After graduating from law school, she practiced for several years in Washington, D.C., where she focused on commercial real estate transactions, including purchase and sale, leasing, and financing transactions. She took a hiatus from the practice of law to raise her three children while they were young. Once her children became somewhat self-sufficient, Sarah returned to the legal world after she and her husband, Matt, moved back to his hometown of Boone, N.C., in 2013. In her time away from the office, Sarah enjoys cooking, running, and spending time with her family.
Education: Duke University, Law School
Name: Practice Areas
Description: Products and Services
Name: Real Estate Attorney
NONE
Name: Estate Planning Attorney
NONE
Name: Traffic Ticket Attorney
NONE
Name: Criminal Defense Attorney
NONE
Name: Civil Litigation
NONE
Reviews for Angle, Rupp & Rupp Attorneys at Law
Open Now
Special Offers
Tags
real estate attorney
real estate law
estate planning attorney
wills & trusts
trust administration
business law
traffic ticket attorney
speeding ticket attorney
business formation attorney
real estate closing attorney
civil litigation
construction law
criminal defense
trial lawyer
DWI attorney
Drug possession attorney
underage alcohol attorney
student conduct attorney