Annette Dawson-Davis, Attorney at Law
(2010)
Address:
400 Mobil Ave
, D11,
Camarillo,
CA
,
US
,
93010
Annette Dawson-Davis, Attorney at Law is your trusted probate and estate planning attorney in Camarillo, CA. Her skill and knowledge as an estate and trust lawyer will help guide individuals and families through comprehensive and personalized estate planning. She has real-life experience in the industry, and therefore has a passion for serving her clients of her probate law firm in a way that provides them with the optimal outcome. Call Annette today to get a free legal consultation and more information about how she can help you.
Specialities
probate law
estate planning
special needs trusts
Product
advance health care directive
will
living will
trust
living trust
business succession documents
Lists
Name: Meet Annette
Description: Bios
Section Name: Meet Annette
Name: Annette Dawson-Davis
Title: B.S., M.Ed, J.D.
Description: Annette Dawson-Davis, B.S., M.Ed, J.D., is a California licensed attorney who is a member of the Trust and Estates section of the California Bar Association and the Probate section of the Ventura County Bar Association. She limits her practice to estate planning, trust administration and probate. She has been a member of the State Bar of California since 1990. Words from Annette: After my father, Howard Q. Dawson, Sr.-Major USAF, died, we found his trust was not well written. My dad was sold an estate plan by a large corporation based in another state, attorneys in my field call them "Trust Mills." Trust mills give accountants and mortgage brokers a large referral fee to recommend this service to their clients. The attorney did not take the time to make sure all of the important details were covered. The attorney, and the accountant, did not stand behind the product and were not available to help when problems arose. Next, I retained a lawyer that was recommended to me by another attorney. The lawyer did nothing until we requested a refund. He then quickly wrote us a letter that claimed he had used our entire retainer to review our file. The letter he wrote to me cost me $1,000.00. That is why I have selected estate planning for my area of practice, because I believe individual attention and communication is the key to a successful estate plan.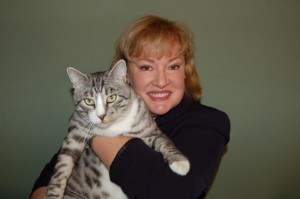 Name: Areas of Practice
Description: Products and Services
Section Name: Areas of Practice
Reviews for Annette Dawson-Davis, Attorney at Law
Open Now
Special Offers
Associations
California Bar Association
Ventura County Bar Association
Tags
probate attorney
probate lawyer
probate law firm
trust attorney
trust lawyer
estate and trust lawyer
estate and trust attorney
wills and trust attorney
wills and trust lawyer
estate planning lawyer
estate planning attorney