Arizona Addiction Recovery Center
(2014)
Address:
10446 N 74th st
, #130,
Scottsdale,
AZ
,
US
,
85258
An acclaimed addiction treatment center in Phoenix & Scottsdale, AZ with recovery programs for young adults (18-35) and for older adults (35 & up). Welcome to Arizona Addiction Recovery Center, a place where more effective treatment actually costs less. And whether you live here in the Phoenix, AZ region or elsewhere nationwide, what we offer is a unique approach to addiction treatment that has shown, time and again, to create key differences in affecting how our clients can attain long-term, high-quality recovery. At AARC, the program of treatment isn't merely a residential drug rehab center, it is a program that overcomes addiction while setting you up for success in life! We understand you may be short on hope right about now, we know what it's like and we've experienced it from all angles. At AARC, despair and hopelessness are quickly overcome by a reinvigorated desire to live without the use of drugs and alcohol, while also shooting for the stars and attaining real life goals that normal, healthy adults should aspire to attain, whatever those goals may be… Are you ready for lasting change and quality sobriety?
Lists
Name: Bios
Description: Bios
Name: Chris Cohn, MAC, NCRS, LASAC
Title: Founder & Co-Owner
Description: Chris Cohn holds a Masters Degree in Addiction Counseling, holds a LASAC (Licensed Associate Substance Abuse Counselor) and is a NCRS (National Certified Recovery Specialist.) Being sober and in recovery himself, Chris brings strength, hope and inspiration to the organization as well as a strong desire and passion to help people get and stay sober. Chris was born and raised in Arizona and is well connected in the recovering community. Chris went to Brophy College Preparatory then graduated from the University of Arizona with a Sociology Major / Psychology Minor. After getting sober, he wanted to continue his education and study addiction more thoroughly, so he attained his Masters Degree in Addiction Counseling from Grand Canyon University. Apart from being the Founder and Co-Owner, he is highly involved in the therapeutic processes; utilizing his personal journey through recovery as well as his education.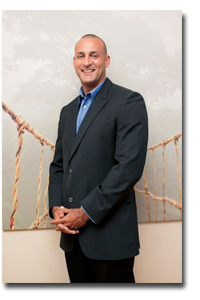 Name: Rudy S Montijo Jr
Title: Director of Operations & Certified Interventionist
Description: Rudy is an Arizona native and graduated from Amphitheater High School in Tucson, AZ. Rudy then attended, played football and graduated from the University of Arizona in 2003. Rudy holds a Bachelors Degree in communications and business from U of A and is currently obtaining his Masters Degree in Professional Counseling from Grand Canyon University. Rudy is a certified Arise interventionist, and is a very vocal advocate in the recovery community. While seemingly succeeding in many facets of personal and professional life, Rudy was losing the battle of alcoholism and drug addiction. In 2013 it nearly took his life. Rudy entered and successfully completed the program here at Scottsdale Recovery Center; he attributes the multiple modalities and individualized treatment as being the pivotal moment in his sobriety.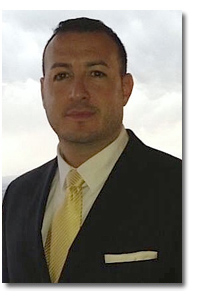 Name: Stephanie Del Corral
Title: Life Coach & After Care Wellness Specialist
Description: Stephanie was born and raised in Texas but her home and heart reside in Arizona, having lived here for over 12 years. Stephanie received her Bachelor's Degree in Interdisciplinary Studies, with a focus on Psychology and Dance, from Arizona State University. A few years after receiving her degree, she decided to continue her education and received her Life Coaching Certificate (CLC) with an emphasis in Addiction Recovery (CAC), from World Coach Institute (WCI). Further, Stephanie received her Yoga Teacher Training certificate through LifePower's- At One Yoga program, located in the heart of Scottsdale.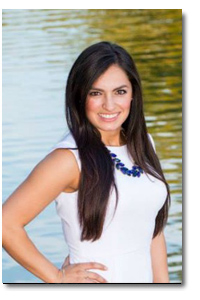 Reviews for Arizona Addiction Recovery Center
Open Now
Special Offers
Payment Options
American Express

Cash

Check

Discover

Financing

MasterCard

Visa