AT-NET Services - Columbia
(1999)
Address:
1 Harbison Way #229
Columbia,
SC
,
US
,
29212
Lists
Name: Owner
Description: Bios
Name: Jeffrey S. King
Title: President
Description: Jeff King has over 17 years of financial, managerial and IT experience. He started his career as the General Manager of a Charlotte Based Point of Sale company with revenues in excess of $13M annually. While at the company, Jeff developed a software company which developed and sold inventory software to Toshiba and its customers. After leaving the POS company, Jeff helped develop a high speed nationwide TCP/IP golf handicapping network. Prior to starting AT-NET Services, Inc., he was the co-owner and Chief Technology Officer of LaFrÖg Multimedia, LLC., which created web sites and interactive CD ROMS. As president of AT-NET Services, Inc. Jeff has developed AT-NET based around an extensive team of experienced and certified engineers. Jeff is responsible for all process flow within the company, sales direction, and business acquisition. Jeff holds several industry certifications from Cisco, SCO, Citrix, and Microsoft. While at Appalachian State University, he graduated from the Walker College of Business with a degree in Financial Management and Urban Analysis, Real Estate Department.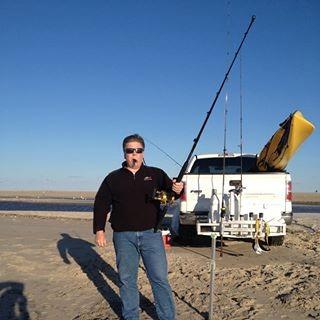 Name: David Berman
Title: Chief Operating Officer
Description: David Berman brings 19 years of financial expertise to his position as COO with AT-NET Services. He oversees the day to day operations, providing guidance and support to both the sales and engineering departments. Prior to AT-NET, David was the Chief Financial Officer of the portfolio of technology companies owned by Patriarch Partners, a $7 billion private equity firm headquartered in New York. His experience prior to Patriarch includes serving as a senior technology executive at Bank of America, Chief Operating Officer of The Transaction Auditing Group, a SaaS provider, and several executive roles within the financial services industry. David earned his Bachelor of Science in Business Management from Tulane University.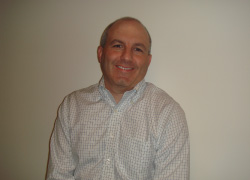 Name: Services
Description: Products and Services
Section Name: Computer Support 24 X 7
Section Description: Customer Assistance Center (Help Desk) Remote Control Microsoft Office Applications / Office 365 Emergency After Hours Hand Held Support Onsite Support Scheduled Onsite
Name: Disaster Recovery and Business Continuity Planning
NONE
Name: TechSentry Security Essentials
NONE
Name: TechSentry Security Advantage
NONE
Name: TechSentry Data Assurance
NONE
Section Name: Cybersecurity Solutions
Section Description: Security Audits Anti-X Support and Products Automated and Manual Patch Management Email Security / Filtering Web Security / Filtering Firewall / Intrusion Detection Management and Monitoring Log and Event Monitoring Automated Spyware and Addware removal VPN Management Data Assurance Server, Mobile, Desktop Backups / Restores Onsite and Cloud Encryption and Long-term Retention
Section Name: Data Systems Maintenance
Section Description: We work hard to ensure your business systems stay running.
Name: Automated Patching
NONE
Name: Asset Discovery
NONE
Name: Remote Monitoring
NONE
Name: Online Case Management
NONE
Section Name: Cloud Services
Section Description: We can monitor your servers, mitigate risk, and optimize performance with our managed cloud solutions. Our support team is here to help — the Most Helpful Humans in Hosting are available 24/7/365 to assist in finding the best hosting solutions that meet your business needs. We will make moving to the cloud easy for your business.
Name: Cloud Migration
NONE
Name: Microsoft Azure
NONE
Section Name: Infrastructure, Camera Security Systems, Cabling & Physical Security Solutions
Section Description: AT-NET's Infrastructure & Security division has been created to help customers plan, design, and implement IP-based Security and Building Management Systems. Our solution provides advanced IP-based security, camera security, and surveillance to protect and secure your most important assets.
Section Name: Project Management
Section Description: Project Management gives you all the staff and tools needed for your business to track the progress of multi-faceted projects and project milestones. We deliver what we promise to our clients—on time and on budget.
Reviews for AT-NET Services - Columbia
Open Now
Special Offers
Payment Options
Cash

Check

Invoice

MasterCard

Visa