AUTO SMART LLC
(1997)
Address:
1126 Upper Front St
Binghamton,
NY
,
US
,
13905
Auto Smart, LLC is a family run dealership that has been offering good cars at great prices to the Binghamton, NY area since 1995. We focus on clean, hard to find, vehicles from every make and model. We frequently offer quality used cars, trucks, SUV's, mini-vans and commercial sized vehicles. Generally, our vehicles are fully equipped models with the most desirable features or factory options available. We always carry a full line of diesel trucks! We have solid business relationships with many leading lending institutions allowing us to give you the best rates and financing terms for your next vehicle purchase. We also carry the best extended warranty products. And yes, of course, we do take trade-in's no matter what the condition! Our staff is personally knowledgeable with our inventory so we can help you make an intelligent, well-informed decision. And if you don't see what you're looking for, no problem! We have access to over 50,000 cars a week through multiple dealer-only networks. Our purchasing agents specialize in locating hard to find vehicles through our Vehicle Locator program, which means driving your dream vehicle may only be a few clicks away! Whether you are a local buyer or traveling a great distance we are committed to making your purchase stress free! We can assist in long distance purchases and we have considerable experience with exporting vehicles worldwide. Our services include free airport shuttle, lodging assistance and third party shipping arrangements. So if you are looking to make your next car buying experience an intelligent car buying experience, remember... "Be Smart Buy Smart!" Auto Smart, LLC is located at 1126 Upper Front Street Binghamton, NY 13905. You can find us online at www.autosmartny.com. You can contact us direct by phone at (607)239-5957. We can be found on the web by searching for us under the categories of Auto Smart Used Car Dealer Binghamton NY, Auto Smart Binghamton Used Car Dealer, Auto Smart Used Truck Dealer Binghamton NY, Auto Smart Used Truck Dealer, Car Dealer in Binghamton NY, Truck Dealer in Binghamton NY, Used Car Dealer Apalachin NY, Apalachin NY Used Car Dealer
Brands
Acura
Audi
BMW
Buick
Cadillac
Chevrolet
Chrysler
Dodge
Ford
GMC
Honda
Hyundai
Infiniti
Jeep
Kia
Land Rover
Lexus
Lincoln
Mazda
Mercedes Benz
Nissan
Ram
Subaru
Toyota
Volkswagen
Volvo
Product
Used Cars
Used Trucks
Diesel Cars
Diesel Trucks
Used SUVs
Used Vans
Lists
Name: Bios
Description: Bios
Name: Michael Kinner
Title: President
Description: Hello everyone! My family and I would like to thank you for taking the time to visit our website here at autosmartny.com. My name is Michael Kinner and I am the owner of Auto Smart, LLC located at 1126 Upper Front Street Binghamton, NY 13905. I am pleased to have been in the used car business and offering some of the finest quality used cars and used trucks in the Broome County, NY area for over 22 years!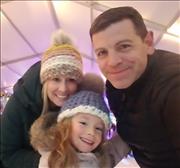 Name: Products and Services
Description: Products and Services
Name: We Buy any Car or Truck for Cash on the spot!
NONE
Reviews for AUTO SMART LLC
Open Now
Special Offers
Payment Options
American Express

Cash

Check

Financing

MasterCard

PayPal

Visa
Tags
Used Car Dealer Binghamton
Used Car Dealers Binghamton
Car Dealer Binghamton
Binghamton Used Car Dealer
Binghamton Car Dealer
Used Truck Dealer Binghamton
Used Truck Dealers Binghamton
Truck Dealer Binghamton
Binghamton Used Truck Dealer
Binghamton Truck Dealer
Cars In Binghamton NY
Trucks In Binghamton
Used Car Dealer Syracuse
Used Car Dealer Elmira
Used Car Dealer Cortland
Used Car Dealer Oneonta
Used Car Dealer Ithaca
Used Car Dealer Scranton