Big Top Inflatables
(2007)
Address:
20770 US Highway 281 N
, Suites 108-116,
San Antonio,
TX
,
US
,
78258
Specialities
Free Business Startup Consultations
Free Resources for Business Equipment Financing
Brands
Big Top Inflatables for Sale
Big Top Inflatables Marquee Frame Tents for Sale
Big Top Inflatables Hand Trucks and Carts for Sale
Big Top Inflatables Hot Dog Machines for Sale
Big Top Inflatables Popcorn Machines for Sale
Big Top Inflatables Cotton Candy Machines for Sale
Big Top Inflatables Sno-Cone Machines for Sale
Big Top Inflatables Module Art Panels for Sale
Big Top Inflatables Affordable Equipment Financing
Product
Inflatables for Sale
Jumpers for Sale
Inflatable Slides for Sale
Water Slides for Sale
Inflatable Obstacle Courses for Sale
Inflatable Games for Sale
Accessories for Inflatables for Sale
Blowers for Inflatables for Sale
Frame Tents for Sale
Trio Frame Tents for Sale
Classic Frame Tents for Sale
Popcorn Machines for Sale
Concession Machines for Sale
Hand Trucks for Sale
Lists
Name: Big Top Staff
Description: Bios
Name: Robet Savona, MSc, PMP
Title: GM & Founder
Description: Robert Savona co-founded Big Top Inflatables & Tents and currently holds the position as President, responsible for marketing and general management of the company. Robert brings over a decade of amusement experience to the industry. He and his wife, Cindy, have previously owned two Successful, Party Rental Companies in southeast Louisiana. His passion for helping others achieve success is contagious with Big Top customers. Robert is a licensed Project Management Professional (PMP) with a Master of Science in Business Management, along with two additional collegiate degrees in Education. He is actively involved as a Member of the Project Management Institute (PMI - Alamo Chapter). Robert graduated from the US Army Ranger School and is a decorated veteran of both the US Army and Navy. In addition to his military service, Robert served as an 8-year law enforcement veteran with the Kenner Police Department in Louisiana. His tenure there offered him the opportunity to study at the University of North Florida's Institute of Police Management and Technology (IPTM), which led to his certifications as a SWAT Hostage Negotiator and Accredited Staff Inspector.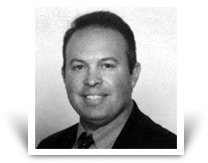 Education: MSc Management
Certifications: PMP Certified (Licence No. 1787715),IAAPA Member,OABA Member,IFAI Member,D & B Member,Texas BBB A+Rated Member,Texas Alamo PMI Member,PMI (Project Management Institute) Member
Name: Cynthia Savona, CNP
Title: CEO & Founder
Description: Cindy Savona established Big Top Inflatables & Tents in 2006 and currently holds the position of Chief Executive Officer, responsible for active oversight of the company. Passionate about the amusement industry, Cindy is involved with many associations and programs, such as, the Texas Better Business Bureau, Texas Notary Public Association, Minority and Women-Owned Business, Dun & Bradstreet, and Merchant Circle. Cindy's background also includes financial management in the Health and Hospitals Organ Procurement Agencies. Outside of work, Cindy enjoys participating in her HOA Social Committee, Crocheting, and spending quality time with Family and Friends.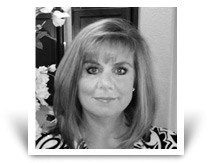 Certifications: Texas Notary Public Association Certified Notary,Minority and Women-Owned Business Member,IAAPA Member,OABA Member,IFAI Member,ASTM Member,D & B Member,Texas BBB A+Rated Member
Name: Inflatable Games, Module Art Panels, Frame Tents, Concession Equipment, Hand Trucks
Description: Products and Services
Reviews for Big Top Inflatables
Open Now
Special Offers
Payment Options
American Express

Discover

Financing

MasterCard

PayPal

Visa
Associations
US Veteran-Owned Business
US Minority Woman-Owned Business
BBB: Better Business Bureau A+ Rated Company
ARA: American Rental Association Member
D&B: Dun & Bradstreet Member
Tags
Big Inflatables for Sale
Big Top Inflatables Water Slides for Sale
Big Top Inflatables Waterslides for Sale
Big Top Inflatables Concession Equipment for Sale
Big Top Inflatables Commercial Popcorn for Sale
Big Top Licensed Inflatables for Sales
Big Top Inflatables Bounce Houses for Sale
Big Top Inflatables Inflatable Games for Sale
Buy Big Top Inflatables Inflatables for Sale
Buy Big Top Inflatables Jumpers for Sale