Bigfoot Ocoee Outfitters Whitewater River Rafting & Cabin Rentals
Address:
702 Welcome Valley Road
Benton,
TN
,
US
,
37307
Bigfoot Ocoee Outfitters Whitewater River Rafting & Cabin Rentals- East Tennessee - Professionally Guided Whitewater Rafting Trips – Site Of The 1996 Whitewater Olympic Events. We offer professionally guided whitewater rafting trips down the Ocoee River in East Tennessee. On our 26-acre outpost we also offer rental cabins, lodge rentals, camping, Frisbee Golf, a covered pavilion with grills for cookouts, ping pong, and basketball. We are working hard to set a new standard for whitewater rafting on the Ocoee River in East, TN and would love the opportunity to show you what we think is the best possible trip you could have on the river. We've hired some of the best guides in the business with all guides having an average of 10+ years' experience. We have the newest rafts and gear on the river. We also take pride in having some of the cleanest facilities and bathrooms around. Instead of rushing you down the river, we build in extra time to stop and play on the river. Customer service and safety are our number one priority. We look forward to hearing from you and getting out on the water with you.
Lists
Name: Bios
Description: Bios
Name: Trevor Casey
Title: President
Description: Meet Trevor, the President and founder of Bigfoot Ocoee Outfitters. He moved to East Tennessee in 2002 right out of college and immediately fell in love with the Ocoee River. He'd taken a rafting trip once on the Ocoee River with his family the year before and had a blast. When he found himself living only 30 minutes from the Ocoee River, he decided he would like to be a raft guide on the weekends while pursuing a career in sales and marketing during the week. For many years, Trevor dreamt about running and owning a rafting company and in 2018 decided to pursue that dream. After getting the permit for a commercial rafting operation on the Ocoee River, he purchased the 26 acre property where Sunburst Adventures previously operated, which was one of the first rafting companies to take commercial trips on the Ocoee River in 1976. The property had been vacant and needed some work, so he renovated the Outpost building over the winter and began taking trips in April of 2019. He had a great first year and was able to hire some of the most experienced guides on the river with all guides averaging 10+ years' experience. He was willing to pay more for top guides so he could provide the best possible experience as he set out to create a new standard on the Ocoee River. "I enjoy sharing my love of the river with others and providing them with an awesome adrenaline filled experience on the river. I like seeing concerned faces turn to smiles after the first rapid or two once they realize that they are going to be alright and that this is a blast. My favorite rapid on the Ocoee is Tablesaw because it is in a narrow spot in the river where you really pick up speed with some really big waves that almost seems like a roller coaster as you fly down through the rapid. I've been a guide for eighteen years now and plan to guide for at least that many more. I also have a six year old son that is already learning to whitewater canoe. I wanted him to be able to grow up around the river and to eventually run the rafting company in the future. He loves the water!"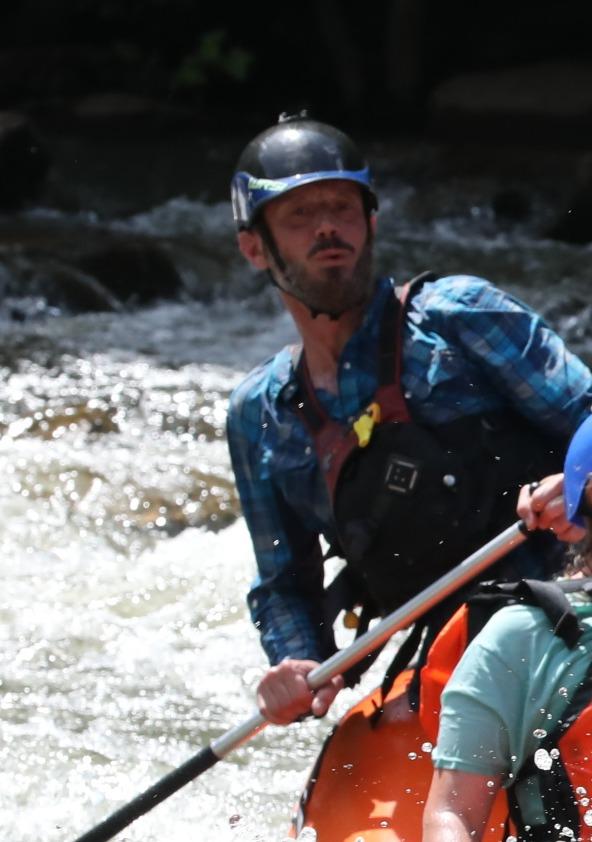 Name: Jerry Hill
Title: Co-Founder/ Director of Operations
Description: Meet Jerry, our Co-Founder and Director of Operations, who has been a guide for over 20 years. His sister and cousin were guides together in the 90s and has always had a passion for showing others the beauty of the outdoors and whitewater rafting. Broken Nose is his favorite rapid because it requires a lot of technique and grace, which fits with his guiding style which is more technique based than power based. When he's not on the river, he enjoys hunting, fishing and spending time with his wife and 9 year old son.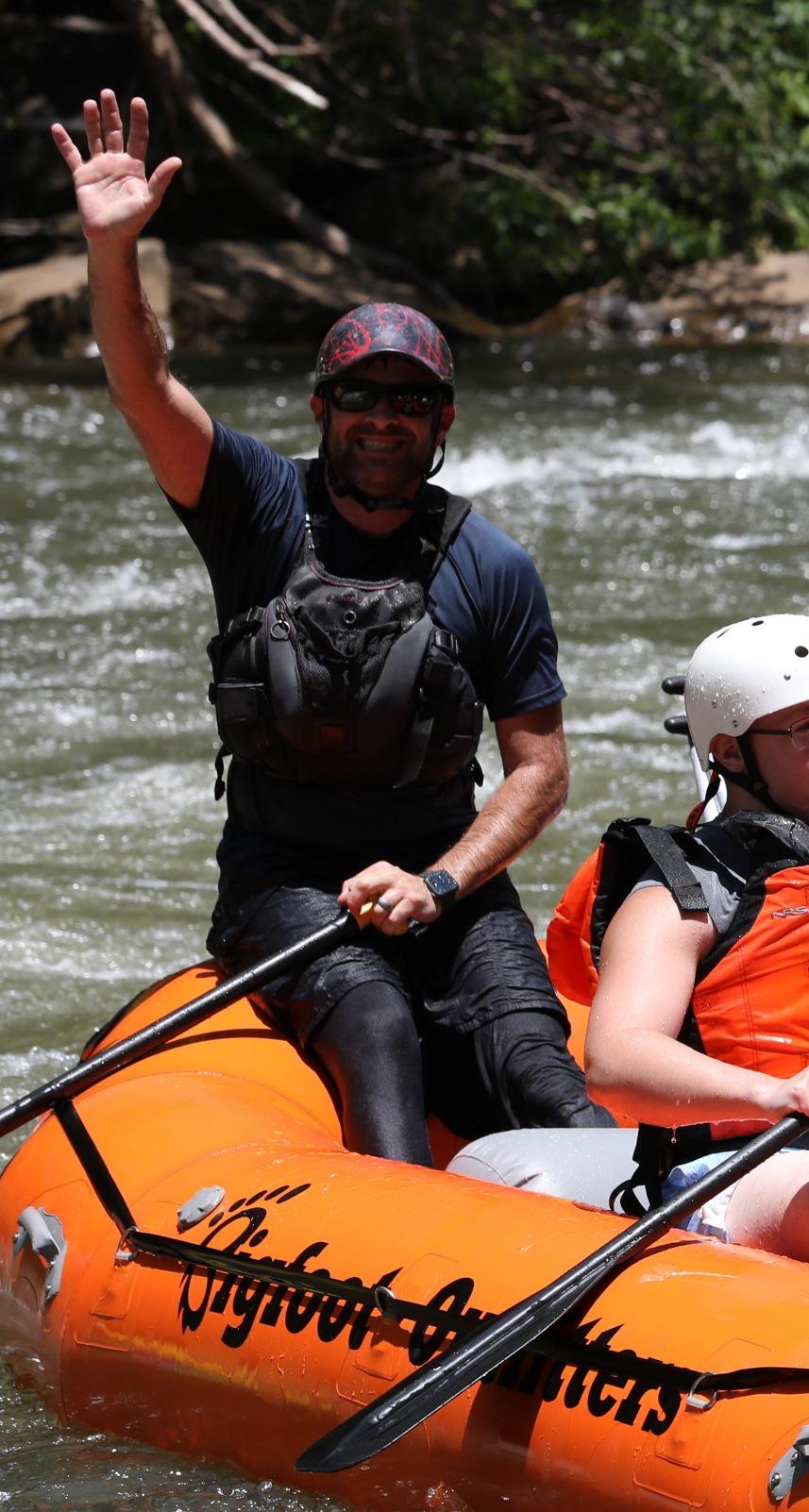 Name: Products and Services
Description: Products and Services
Reviews for Bigfoot Ocoee Outfitters Whitewater River Rafting & Cabin Rentals
Open Now
Special Offers
Payment Options
American Express

Cash

Check

Discover

MasterCard

Visa