Birthing Basics, LLC
Address:
5905 Old Sawmill Road
Fairfax,
VA
,
US
,
22030
What we're doing during COVID-19. Birthing Basics is now offering our courses in an online format, (we will relook the possibility of in classroom sessions periodically). This allows all expecting mothers an opportunity to receive a birthing class while adhering to the current environment of social distancing regulations. You can view the various group, high risk and comfort class date blocks, registration and payment information on our website. Childbirth classes are designed to provide the mother and father a comprehensive, informative session covering all aspects of childbirth beginning with the last trimester, covering labor and delivery and newborn childcare. Topics in labor and delivery include the newest evidence-based "Mother-Friendly" care for laboring women including: comfort measures, breathing techniques, analgesia, anesthesia, vaginal delivery, natural child birth, assisted deliveries and cesarean section, skin-to-skin contact at delivery for successful breastfeeding. Group classes are available and are limited to five couples per class. If you have a health challenge that influence your pregnancy and perhaps can alter your plans for birth, we can discuss your special needs after the group class for an additional consultation.
Specialities
High Risk Childbirth Education
Lists
Name: Bios
Description: Bios
Section Name: Default
Name: Lisa-Marie
Description: https://www.birthingbasics.net/about-me/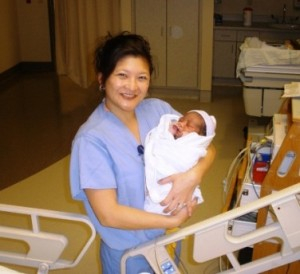 Education: Oral Roberts University,University of Texas, Austin
Certifications: BSN, RNC-OB, ICCE, C-EFM, CD
Services: Birthing Education,High Risk Birth Classes,Comfort Measures Classes
Name: Comfort Kit
Description: Products and Services
Name: Class Registration
Description: Products and Services
Section Name: Class Registration
Name: Class Registration
NONE
Name: Class Information
Description: Products and Services
Section Name: Class Information
Reviews for Birthing Basics, LLC
Open Now
Special Offers
Payment Options
American Express

Cash

Check

MasterCard

PayPal

Visa
Associations
ICEA
AWHONN
PCE
INJOY
Spinning Babies
Evidence Based Birth