Bluffview Counseling
(2006)
Address:
4240 W. Lovers Ln
Dallas,
TX
,
US
,
75209
Bluffview Counseling offers treatment services to individuals, couples, and families at our convenient, safe, and private office near the intersection of Lovers Lane and Inwood Road in Dallas, TX. We specialize in treatment for individuals who struggle with relationship difficulties, anxiety, depression, trauma, addictions, chemical dependency, love addiction, codependency, and divorce recovery. Our Certified Sex Addiction Therapist (CSAT) specialize in treatment of all problematic sexual behaviors including Sex Addiction or compulsion, pornography addiction, the partners who have been affected, and the couples that want to repair their relationship. We offer individual therapy, couples therapy, group therapy, public speaking, individualized intensives, and workshops.
Lists
Name: Bios
Description: Bios
Name: Cole Adams LCSW, CSAT
Title: Owner
Description: I am a psychotherapist, a licensed social worker (LCSW), and a certified sexual addiction therapist (CSAT). Over the past 15 years, I've spent a tremendous amount of time and effort to find out as much as I can about sexual addiction, love addiction, codependency, and what it takes to have a healthy relationship. I have been personally trained by Dr. Patrick Carnes, the foremost leader in sexual addiction treatment, and by Pia Melody, the foremost leader in love addiction and codependency treatment. I grew up in Dallas attending Jesuit high school. After graduation, I went to the University of Arkansas where I met my future wife and graduated with a degree in finance. I came back to Dallas and worked for a fast paced Internet Company and was married shortly after. I have experienced the pressure of the high tech world, layoffs, and a stressful work environment. After five years in the Internet industry, I decided that it was time to change my life and I began my journey to my own healing, through treatment, after care, counseling, and meetings. I know what it is like to face difficult issues, seek help, and begin a lifelong journey. In 2001, I decided to go back to school to get my masters degree in social work at the University of Texas at Arlington and start the process of becoming a psychotherapist. After graduation, I worked for five years at Turtle Creek Manor, a residential treatment center for dual diagnoses clients.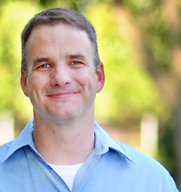 Education: LCSW,CSAT
Certifications: IITAP,SASH,NASW
Services: Individual Therapy,Couples Therapy,Workshops,Customized Intensives,Public Speaking
Name: Gene Klassen LPC, CSAT
Title: Primary Therapist
Description: I am a professional counselor and sex addiction therapist. I am also in recovery. I know personally that compulsive sexual behavior can have unintended and emotionally painful consequences. I understand the pain and frustration that family members and friends experience when one of their loved ones is struggling with addiction. Helping addicts, their partners, and their families heal from the effects of this disease is my passion. I grew up in South Texas – Kingsville, home of the King Ranch. After graduating with a chemical engineering degree from Texas A&I and then completing a training program in computer programming, I moved to Dallas with my partner in 1985 and worked in the "high tech" industry for 27 years. Due to a series of personal challenges, my interests shifted almost 10 years ago toward addiction, codependence, and trauma. I tried to learn all that I could for my own healing, and then I decided to change careers so that I could help others heal, as well. When I am not working, I enjoy spending time with friends, cooking gourmet meals with my partner, painting with a technique called encaustic, playing with my miniature dachshund, and practicing yoga. In 2009, I went back to school, and in 2011 I received my Master's degree in Counseling from the University of North Texas. I have been personally trained by Dr. Patrick Carnes, the foremost leader in sexual addiction treatment, and by Pia Melody, the foremost leader in treatment for love addiction and codependence. I have also been trained by the EMDR Institute, the developers of the most recognized treatment modality for trauma resolution. In my work with clients, I incorporate various aspects of all this training, as needed, to help my clients avoid compulsive and destructive behaviors, make sense of their past, heal their pain, and find renewed meaning in their lives. My approach is non-judgmental, and I aim to create a safe place for my clients to explore and gain insight into what is troubling them. While gentle, I am also assertive towards my clients' "inner addicts" to help uncover their "blind spots." My spiritual life has evolved through the years. I have learned from numerous spiritual teachers with a range of insights about God, the universe, etc. As such, I do not approach counseling from a specific spiritual point of view. Instead, I embrace all points of view, including those of clients who are atheist or anti-religious, perhaps as a result of negative experiences with religion or church in earlier times of their lives. I am also sensitive to the needs of clients who may be struggling with certain aspects of their sexual identity, whether gay or not, "out" or not. Making an effort to stop compulsive sexual behavior and attempting to define healthy sexual expression can be challenging for members of the gay and transgender community. Our sexuality is a very important part of our humanity, yet finding a safe place to talk about it is sometimes difficult. My goal is to provide a safe place and to be someone you can trust. I look forward to guiding you through your own journey of healing. No one deserves to suffer the effects of addiction.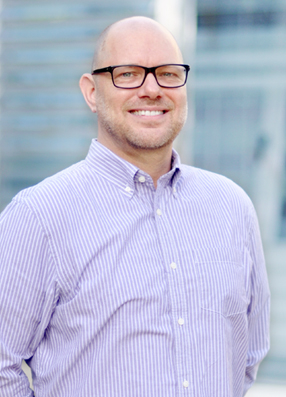 Services: Individual Therapy,Couples Therapy,Workshops
Name: Jenny Adams LPC- Intern CSAT(C)
Title: Primary Therapist
Description: I am dedicated to the support and recovery of individuals suffering from their own addictions, betrayal, traumas, or codependency. 

I completed my master's degree in counseling and development at Texas Woman's University. To further my training in this area of treatment, I began my training as Certified Sexual Addiction Therapist (CSAT) in September of 2014 to better serve sex addicts, their partners, and couples who are in their healing process. I recently enhanced my experience while working at Nexus Recovery Center, a nationally known facility that provides specialized substance abuse services to females who are invited to bring their children with them. I grew up in Arkansas where I graduated from the University of Arkansas with a degree in Industrial Engineering. After 10 years in corporate America, I was given the opportunity to stay home with our twins. Five years later, it became evident that returning to school to become a psychotherapist was the precise decision for my future. I have been on my own journey toward healing through therapy, treatment, meetings, and self-discovery over the last 15 years. Supporting others in their journey of self-reflection and healing became my passion. Through my own recovery, I continue to find out who I am and learn new coping skills to handle life on life's terms. I have been married for 15 years and am fortunate to be working with my incredible husband. I have lived in Dallas for 17 years and have become immersed in all that it has to offer. You deserve all the good that life has to offer and you don't have to achieve it alone. I am supervised by Randy Martin, MA, LPC-S. He may be contacted at (214) 392-8247. I can be reached directly at (214) 390-5800 Ext. 3 or jenny@bluffviewcounseling.com to schedule an appointment. Or online at www.BluffviewCounseling.com/schedule-appointment/ .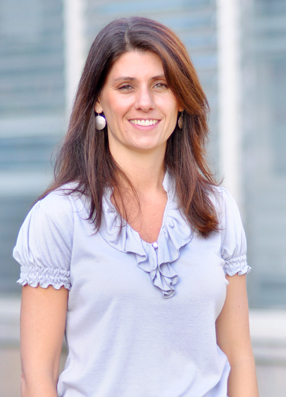 Education: LPC,CSAT,APSAT
Certifications: CSAT,APSAT,SASH,IITAP
Services: Individual Therapy,Couples Therapy,Group Therapy,Workshops,Public Speaking
Name: Products and Services
Description: Products and Services
Name: Calendar
Description: Calendar
Reviews for Bluffview Counseling
Open Now
Special Offers
Payment Options
Cash

Check

MasterCard

Visa