Bradley Law, LLC
(1998)
Address:
2145 Woodlane Drive
, Suite 106,
Woodbury,
MN
,
US
,
55125
Bradley Law, LLC, was founded in 1998, by Mike Bradley, who has worked in private practice for over 25 years. The firm has developed a well respected practice both locally and nationally. Nationally, the firm represents clients in cable and telecommunications matters. Locally, in addition to cable and telecommunications, the firm represents clients on a wide range of matters including estate planning and probate, business, and real estate.
Lists
Name: Firm Members
Description: Bios
Section Name: Firm Members
Name: Michael R. Bradley
Title: Partner
Description: Michael R. Bradley is the founding member of Bradley Law, LLC. Mike has been practicing law for over 20 years. He has been named a Minnesota Super Lawyer multiple times by Minnesota Super Lawyers Magazine. He also holds the highest ratings with Martindale Hubble, Lawyers.com, and AVVO. Mr. Bradley has a national regulatory practice in cable television and telecommunications and experience before state and federal courts, the FCC, state PUCs and State Legislatures. Mike also serves as special counsel to the Lighthouse Law Group, PLLC in Seattle, Washington. Areas of Practice Cable Television Telecommunications Regulated Industries Municipal Probate and Estates Real Estate Corporate Government Affairs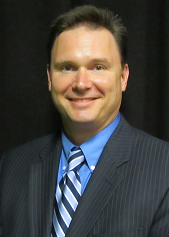 Education: B.A., University of Minnesota (1990).,J.D., Hamline University School of Law (1993).
Certifications: Supreme Court of Minnesota,Supreme Court of Wisconsin,Supreme Court of Washington,United States Supreme Court,Minnesota State Bar Association,Ramsey County Bar Association,Washington County Bar Association
Name: Tom Hagen - Of Counsel
Description: 507-593-4098 or 651-379-0900 ext. 104 tom@bradleylawmn.com Tom concentrates his practice helping U.S. military veterans and eligible family members obtain VA benefits, as well as re-employment rights, veterans preference, and the Servicemembers Civil Relief Act. Tom is also a member of the Fifth Judicial District Veterans Court. An accomplished attorney and military judge advocate with exceptional credentials in law and public policy and strong political sensibilities, Tom has been practicing in Minnesota since 1998. A 25 year veteran of the Minnesota Army National Guard with three overseas deployments, including two tours in Iraq with the 34th "Red Bull" Infantry Division, he currently holds the rank of Lieutenant Colonel. Tom has also served at all levels of government, including as U.S. Senate staff, as an Assistant to the Commissioner at the Minnesota Department of Commerce, and as a two-term Mayor of Waseca, Minnesota. Tom has a proven track-record of managing conflict, resolving issues, mitigating risks and influencing leaders. He has demonstrated expertise in law, policy, military affairs, regulated industries and all-hazard emergency management. Tom also has experience serving on numerous non-profit and advisory boards. Tom offices in both the Twin Cities and Waseca. Admitted to Practice Minnesota U.S. District Court, Minnesota U.S. Court of Appeals for Veteran Claims Accredited Representative before the U.S. Department of Veterans Affairs Areas of Practice Veterans Municipal Law Regulated Industries Government Affairs General Non-profits Awards Minnesota State Bar Association Award of Professional Excellence, 2010 Minnesota Jayces Outstanding Young Minnesotan, 2005 Rising Star Attorney, Minnesota Law and Politics Up & Coming Attorney, Minnesota Lawyer Associations and Education National Organization of Veterans Advocates Operation Lifesaver, Inc., Board of Directors Waseca County Veterans Memorial Committee Minnesota State Bar Association, Military and Veterans Affairs Section Minnesota National Guard Association Waseca Baseball Association Veterans of Foreign Wars American Legion B.A., University of Minnesota-Duluth (1991) J.D., William Mitchell College of Law (1996) You can reach Tom by e-mail at tom@bradleylawmn.com and by phone at (507) 593-4098 or (651) 379-0900 ext. 104.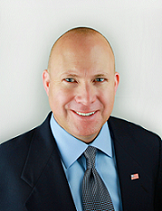 Education: B.A., University of Minnesota-Duluth (1991),J.D., William Mitchell College of Law (1996)
Name: Nicola Bradley
Description: nicola@bradleylawmn.com
Name: Vince Rotty
Title: Attorney
Description: Vince primarily practices in the areas of telecommunications and commercial transactions. In his telecommunications practice, Vince represents municipal entities throughout the United States in wireless infrastructure and cable franchise administration, enforcement, and negotiation matters. In his commercial transactions practice, Vince represents healthcare providers in capital equipment transactions, including negotiation and execution of business associate agreements, master service agreements, master licensing agreements, and statements of work. Vince is a graduate of Mitchell Hamline School of Law and the University of Minnesota. Prior to attending law school, Vince worked as a software developer for the University of Minnesota Medical School. Outside of the office, Vince volunteers as a board member for the Asian American Organizing Project and as a volunteer attorney for LegalCORPS. Areas of Practice Cable Franchising Telecommunications Municipal Commercial Transactions Corporate Estate Planning
Education: University of Minnesota,Mitchell Hamline School of Law
Certifications: Minnesota Supreme Court
Name: Our Services
Description: Products and Services
Reviews for Bradley Law, LLC
Open Now
Special Offers
Payment Options
American Express

Cash

Check

Discover

Invoice

MasterCard

Visa