CardFlex
Address:
2900 Bristol St
, Bldg F,
Costa Mesa,
CA
,
US
,
92626
With over $3.5 Billion in processing volume, CardFlex is a leading provider of innovative merchant processing services and prepaid card solutions. CardFlex has the resources specifically tailored for any merchant to implement cost-effective and efficient transaction processing solutions, which are very competitive, scalable and tailored around merchants operations to save time and money. We help businesses of all types and sizes in a wide variety of industries reduce costs, increase sales, and better serve their customers with customized merchant processing services. Municipalities, hospitality companies, higher education institutions, nonprofits, healthcare organizations, and many other industries count on CardFlex® to deliver faster, easier, safer, and more cost-effective payment solutions. Headquartered are located in Costa Mesa, California. We are committed to providing world-class products, services, and support to meet the evolving needs and goals of our customers. We also provide an elite suite of prepaid card products that enable businesses to automate their payroll systems, significantly reduce costs, simplify reconciliation, improve employee satisfaction, and even create loyalty programs to increase revenues. All of our prepaid solutions are highly flexible and tailored to our customers' unique needs and specifications. Download the Prepaid Solutions Info Sheet. If you've been searching for an all-in-one merchant processing or prepaid solution to take your business to the next level, you found it. Talk to one of our experts by calling 1-866-634-3044 or emailing info@cliq.com.
Lists
Name: Leadership: Excellence Starts At the Top
Description: Bios
Section Name: Leadership
Section Description: CardFlex® is led by a team of industry veterans with a combined sixty years of experience. Our management team knows the industry inside and out, and has the expertise and dedication to innovation to lead CardFlex® and the industry forward
Name: Andrew M. Phillips
Title: President and CEO
Description: Andrew M. Phillips is a 28-year veteran of the payment processing industry. Prior to founding CardFlex®, Andy owned and operated several other payment processing companies including CheckRite, a check-recovery franchise, and Integrated Transaction Services, a full-service processing ISO that also specialized in electronic benefits transfers. His technology expertise led him to develop some of the industry's top processing technologies, including Transaction Central™, a web-based credit card and ACH terminal that features all of the functionality of an electronic countertop terminal. Leveraging his unique experience, Andy founded Payment Resources International, Inc. (PRI) in 1998. He built the company into a leading payment processor, specializing in emerging markets and alternative strategic verticals. Under his leadership, PRI produced above-average portfolio growth with below-average merchant attrition. In 2004, Andy sold PRI and contemplated spending the majority of his time working with nonprofit community organizations. But the transaction processing world is in his blood, and he soon saw a need for a merchant services company that viewed sales and distribution channels as customers. In 2008, Andy created that company when he founded CardFlex®, Inc., a wholesale ISO committed to providing best-of-breed products and services to the merchant and sales-agent communities alike. A highly successful entrepreneur, Andy is also committed to community service. He has served as vice chairman of the Make-A-Wish Foundation of Orange County, serves on the board of directors of the Orange County Alzheimer's Association, the board of directors of Pacific Mercantile Bank (PMBC), and has been instrumental in the revitalization of the YMCA in Orange County. Andy is happily married with five daughters, four grandchildren, eight horses, and six dogs. He jumps his horses competitively with his wife and two of his daughters, is an avid golfer, and enjoys extreme skiing.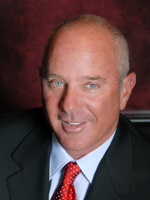 Name: John S. Blaugrund
Title: Executive Vice President of Operations
Description: John S. Blaugrund is an industry leader with twenty years of experience in global payments processing, including six years as senior vice president of technology at Payment Resources International. John is responsible for all phases of design, certification, roll-out, enhancements, and support of IP-based transaction-processing systems that support credit, debit, prepaid, and EFT/ACH transaction authorizations, capture, and settlement.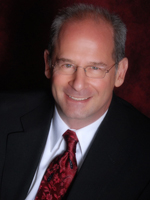 Name: Linda Meek
Title: Senior Vice President of Human Resources and Compliance
Description: Linda Meek leads the human resources and compliance and information security departments. She has over fifteen years of compliance and operations risk-management experience in the financial services industry. Linda received her BA from the University of Southern California and her ABA approved paralegal certificate in Corporations and Litigation from the University of California, Los Angeles Extension program. She is also a graduate of the American Bankers Association's Graduate School of Compliance. Linda is a member of the MAC and participates on the education committee. She is passionate about ethics and when not directing CardFlex®'s compliance and human resources departments likes to spend her free-time enjoying the outdoors.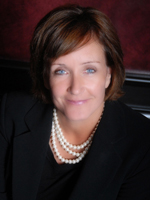 Name: Jamie Gonzalez
Title: Vice President of Business Development
Description: Jaime Gonzalez created CardFlex®'s sales channels and strategic partnerships, and built them into an industry leader. He directs sales, business development, and management of accounts spanning payment technologies, agent support operations, and account management. Before joining CardFlex®, Jaime was vice president of business development at TransFirst where he worked on strategy, sales, and new business formation, particularly in merchant acquiring. He started his career in electronic payments as director of sales for Payment Resources International, where he established and managed the company's direct sales force and developed the ISO channel.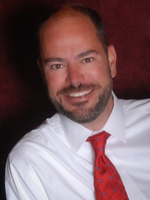 Name: Marjan mansour
Title: Director of Finance
Description: Marjan Mansour leads the Financial Planning, budgeting and analysis, as well as accounting, for CardFlex®. She develops, designs and manages a rolling forecast to measure and report financial performance of business units and departments across key metrics, and produces financial statements according to GAAP. Marjan also drives ongoing process and content improvement to increase overall quality and efficiency of reporting and analysis. She manages the Accounting Staff, the processes, procedures, reconciliations and month-end close and interfaces with outside auditors to support quarterly and annual review. Graduating Magna Cum Laude from University of San Francisco in Management Information Systems, Marjan has more than 15 years of experience working in public companies, directing and managing financials including preparation and filing of SEC reports. She enjoys yoga, hiking, dancing, cooking, and spending time with her family.
Name: Kelby Berg
Title: Operations Manager
Description: Kelby Berg leads CardFlex®'s agent relations, data entry, and deployment staff and is responsible for day-to-day operations. As the previous head of agent relations, she managed CardFlex®'s North American ISO and independent sales representatives. She has also led operations for a personal effectiveness training company. When not working to improve CardFlex®'s operations, Kelby enjoys going to the beach, concerts, camping, traveling, and doing charity work.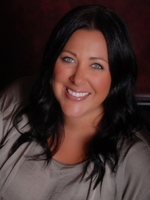 Name: Jessica Molina
Title: Office Manager and Executive Assistant to the CEO
Description: Jessica Molina handles the logistics for the entire CardFlex® team. As the go-to person for special events, office management, CRM management and corporate sponsorships, she interfaces with every member of the company. Jessica has been the Executive Assistant to Andy Phillips, CardFlex®'s CEO, for over 9 years, supporting him every step of the way. She's been an integral part of CardFlex®'s current ventures and she looks forward to the new and exciting challenges ahead. In addition to coordinating the day-to-day operations at CardFlex®, Jessica is also a busy mom, looking after her 3 year-old daughter and 9 month-old son. She enjoys staying active, entertaining, shopping, relaxing under an umbrella and reading.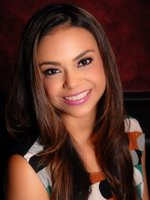 Name: Martin Phillips
Title: Special Projects Manager
Description: Martin Phillips is one of the founding managers of CardFlex®. He assisted in the development, maintenance, and security of the company's network and web applications, and now manages the day-to-day operations of the Prepaid division. Prior to serving CardFlex®, Martin was instrumental in developing the hardware deployment department for TransFirst, a credit card processing firm. He also supervised the day-to-day operations for Transaction Central, TransFirst's proprietary online payment gateway. He was also a manager at Merchandise Support Inc., a company contracted with Eastman Kodak to support and promote the Kodak digital imaging line in Colorado. Martin enjoys tennis, fencing, cycling, photography, and all things tech.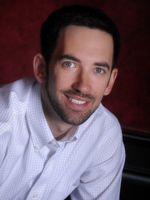 Name: Kenny Brook
Title: Senior Account Executive
Description: Kenny Brook helps lead CardFlex®'s sales initiatives and specializes in customer relationship management. Before being named CardFlex®'s Salesman of the Year in 2010 and 2011, Kenny brought sixteen years of servant-leadership in nonprofit management from the YMCA. He continues to open doors at the highest levels for small, medium, and large companies for CardFlex®. Kenny's main strengths are building and maintaining relationships with a deep commitment to service. His passion for the organized camp community and nonprofit organizations is evident through the hundreds of clients served. Kenny is happily married with four children and is a committed volunteer to all of his children's interests, including support of AYSO soccer as a coach and the Festival Ballet Theater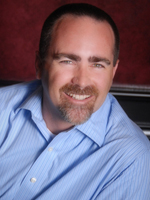 Name: Emma Baillie
Title: Senior Account Executive
Description: Emma Baillie leads CardFlex®'s business development team. Her responsibilities include directing the sales of on-demand procurement solutions that allow customers to achieve cost savings and business process efficiencies. Emma is an exceptional communicator with demonstrated success in building and managing customer relationships. Prior to joining CardFlex®, Emma was an account executive at TransFirst in the payment resource division where she helped establish strategic partnerships with large organizations, and hired, trained, and managed a large team of sales representatives. She was also responsible for strategy, development, training, and implementation of cross-sale initiatives to improve attrition and drive additional revenue to TransFirst. Emma was previously a consultant with PS Scotland where she managed welfare state projects in areas within cities comprised of government subsidized housing, and negotiated with city officials on behalf of the tenants. Originally from Scotland, Emma has a BA degree in Applied Consumer Studies from Queen Margaret University College, Edinburgh. When she's not in the office, Emma is likely hanging out in Havasu alongside her family and river friends if not beach bound.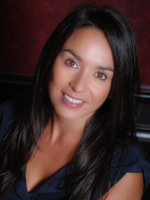 Name: Our Services
Description: Products and Services
Reviews for CardFlex
Open Now
Special Offers
Payment Options
American Express

Check

Diners Club

Discover

Financing

Invoice

MasterCard

Traveler's Check

Visa