Chimayo Press
Address:
12405 Venice Blvd # 424, Los Angeles, CA
Los Angeles,
CA
,
US
,
90066
Chimayo Press is an independent educational publishing company committed to publishing niche books that create compelling conversations, deepen relationships and celebrate the human spirit. We launched in 2005 with one advanced level English as a Second Language (ESL) title – Compelling Conversations: Questions and Quotations on Timeless Topics – from authors Eric H. Roth and Toni Aberson. This fluency-focused textbook has blossomed into series meeting the varying needs of English language learners and their teachers in over 50 countries.
Lists
Name: Bios
Description: Bios
Name: Eric H Roth
Title: Author/ Co-Publisher
Description: Eric H. Roth created Chimayo Press in 2006 as a niche publishing company specializing in fluency-focused English textbooks that celebrate the human spirit and deep human relationships. Roth also teaches international graduate students the pleasures and perils of academic writing and public speaking in English at the University of Southern California (USC).. Roth co-authored Compelling Conversations: Questions and Quotations on Timeless Topics in 2006 to help English language learners increase their English fluency. Recommended by English Teaching Professional magazine, the advanced ESL textbook has been used in over 50 countries in English classrooms and conversation clubs. A second edition appeared in 2012 with Toni Aberson again as a co-author. For over a decade, Roth and Aberson also wrote a monthly column "Instant Conversation Activities," for Easy English Times, an adult literacy newspaper, has published a monthly column until the publication closed during Covid. After working in Vietnam, Roth co-authored Compelling Conversations- Vietnam in 2011. Roth and Aberson wrote Compelling American Conversations: Questions and Quotations for Intermediate American English Language Learners for Americans by choice. Working with two other dedicated English teachers who had worked in Japan for several years, Roth co-authored Compelling Conversations – Japan with Brent Warner and Shiggy Ichinomiya. In 2018, Teresa X. Nguyen and Roth wrote a second edition of Compelling Conversations – Vietnam: Speaking Exercises for Vietnamese Learners of English. Roth and Nguyen collaborated again in writing Creating Compelling Conversations: Reproducible Search and Share Activities for English Teachers the next year. Roth regularly presents at state, national, and international conferences for English language teachers and trainers. Roth opened the 2021 ELT Virtual Summit as a plenary speaker. Roth also consults language schools in California. Roth, an avid traveler who has visited over 40 countries, looks forward to seeing more of our precious planet. He also hopes to expand Chimayo Press in the coming decade.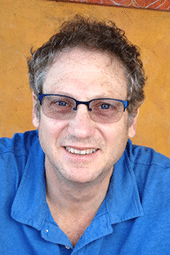 Reviews for Chimayo Press
Open Now
Special Offers
Payment Options
American Express

Cash

Check

Discover

Invoice

MasterCard

PayPal

Visa