Dave's Christmas Tree Lot
(1986)
Address:
106 East Lumsden
Brandon,
FL
,
US
,
33511
Welcome to Dave's Christmas tree lot! Here you will find a variety of top quality fresh cut Christmas trees, fresh hand made wreaths, garland, floral grade poinsettias and locally grown pumpkins to suit any family's Holiday needs. Dave's Christmas tree lot has been supporting your local Brandon, Valrico, Fishhawk PTA since 1998. Customized Christmas tree flocking is done on site, create your own look with a light, medium or heavy flocking. We have a large selection of Christmas tree stands in sizes extra large, large, medium and small. We also carry split oak Firewood all year around ( $20/ wheelbarrow load). Our Fraser Fir Christmas trees are all hand picked and tagged each August from the mountains of North Carolina and & the difference in quality & shape is apparent. For over 2 decades, our reputation has been built by providing you, our valued customer, with the highest quality Christmas trees available. Visit our location and you will see why, year after year, new customers tell us that we have fuller, taller, and more beautiful Christmas trees than other retail locations in the Brandon area. Although it is more expensive, we fly up to the North Carolina mountains each year and walk through the mountains to cherry pick the nice premium trees. We pay an up charge for the option to hand pick our trees but the end result is well worth the extra cost. Peruse our Fraser Fir, Oregon grown Noble Fir, Black Hill Spruce, Blue Spruce, and Scotch Pines. Christmas tree concierge service available. Select the tree of your choice from the comfort of your own home (we will text you pics of the tree size you are interested in and let you pick the one your want). You can come by and pick it up contact free or we will deliver it to you for an additional fee. .***This year 2022 we will be opening for Christmas trees and poinsettias the Saturday BEFORE Thanksgiving November 19TH at 11 AM.*** and will be open every day until Dec 19THor whenever we sell out. Be sure to bring the whole family by our pumpkin patch October 1st-31st and take all the pictures you want in the pumpkin patch. We have an awesome display of pumpkins in all sizes and shapes, corn stalks, straw bales, hay bales, pie pumpkins, white pumpkins, mini pumpkins jack o lanterns, carving pumpkins, gourds, cotton candy pumpkins ,blue pumpkins white pumpkins, Cinderella pumpkins, pumpkin carving kits and more! We are located at 106 E. Lumsden, Brandon, FL 33511. (That's at the NE corner of Lumsden and Parsons)
Specialities
Top of the line Fraser Fir
Floral Grade Poinsettias
Pumpkins
Firewood
Hay and Straw
Christmas Tree Flocking
Fresh Cut Christmas Trees
Brands
Cinco Christmas Tree Stands
Fraser Fir Christmas trees
Nobel Fir Christmas trees
Black Hill Spruce Christmas trees
Blue Spruce Christmas trees
Scotch Pine Christmas trees
Fresh hand made wreaths
Santa's water spout
Fresh Handmade Garland
Poinsettias
Pumpkins
Mini Pumpkins
Hay Bales
Straw Bales
Carving Pumpkins
Wholesale Poinsettias
Nordmann Fir
Concolor Fir
Wholesale Christmas Trees
Fresh Cut Christmas Trees
Product
Fresh cut Christmas trees
Christmas tree stands
Christmas tree flocking
Oak firewood
Fraser Fir Christmas trees
Noble Fir Christmas trees
Blackhill Spruce Christmas trees
Blue Spruce Christmas trees
Scotch Pine Christmas trees
Large Christmas tree stands
Medium Christmas tree stands
Small Christmas tree stands
Hand made wreaths
Christmas tree removal bags
Christmas tree preservative
Santa's Magic Water Spout
Pumpkins
Hay
Straw
Corn Stalks
mini pumpkins
white pumpkins
blue pumpkins
carving pumpkins
large pumpkins
giant pumpkins
local pumpkins
gourds
Brandon Christmas Trees
Valrico Christmas Trees
Tampa Christmas Trees
Concolor Christmas Trees
Nordmann Christmas trees
Wholesale Christmas Trees
Cinderella pumpkins
Lists
Name: Bios
Description: Bios
Name: David Morrow
Title: Manager
Description: Dave has been proudly supporting your local PTA since 1998. The reason the trees look so fantastic at Dave's Christmas tree lot is because every July he fly's up the mountains of North Carolina and hand picks (cherry picks) the Fraser fir trees that are sold at his location. Most retail lots are at the mercy of the grower to send them their inventory. Inevitability some of the trees they receive are good, some are so so, and some are bad. Dave has been in the Christmas tree business since 1986 with Experience in all aspects of the Christmas tree industry.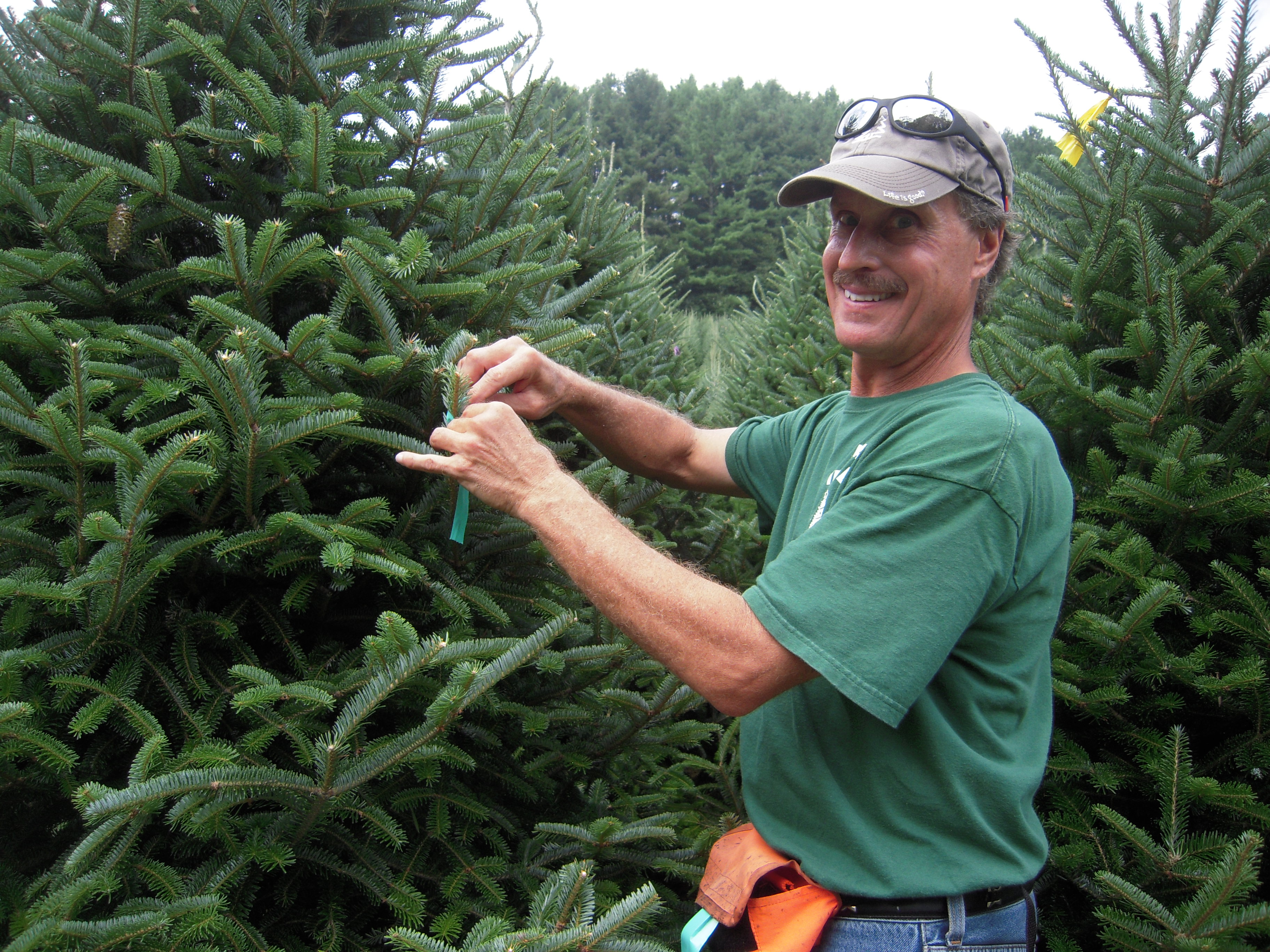 Education: BS Business Administration
Certifications: We have proudly supported the local PTA,s since 1998
Services: We trim the bottom branches, fresh cut the bottom of each tree, load and tie down on your car of truck.,Customized Christmas tree Flocking in White, light blue, pink, bright pink,or red. Flocking done in light, medium or heavy.
Name: Kandy Bee
Title: Operation Manager
Description: Kandy has been an intrigural part of our operation since 1999. Kandy was born and has grown up in the Brandon community. Wheather you have a question in reference to pumpkins, Christmas trees or the community, Kandy is the go to for the answer.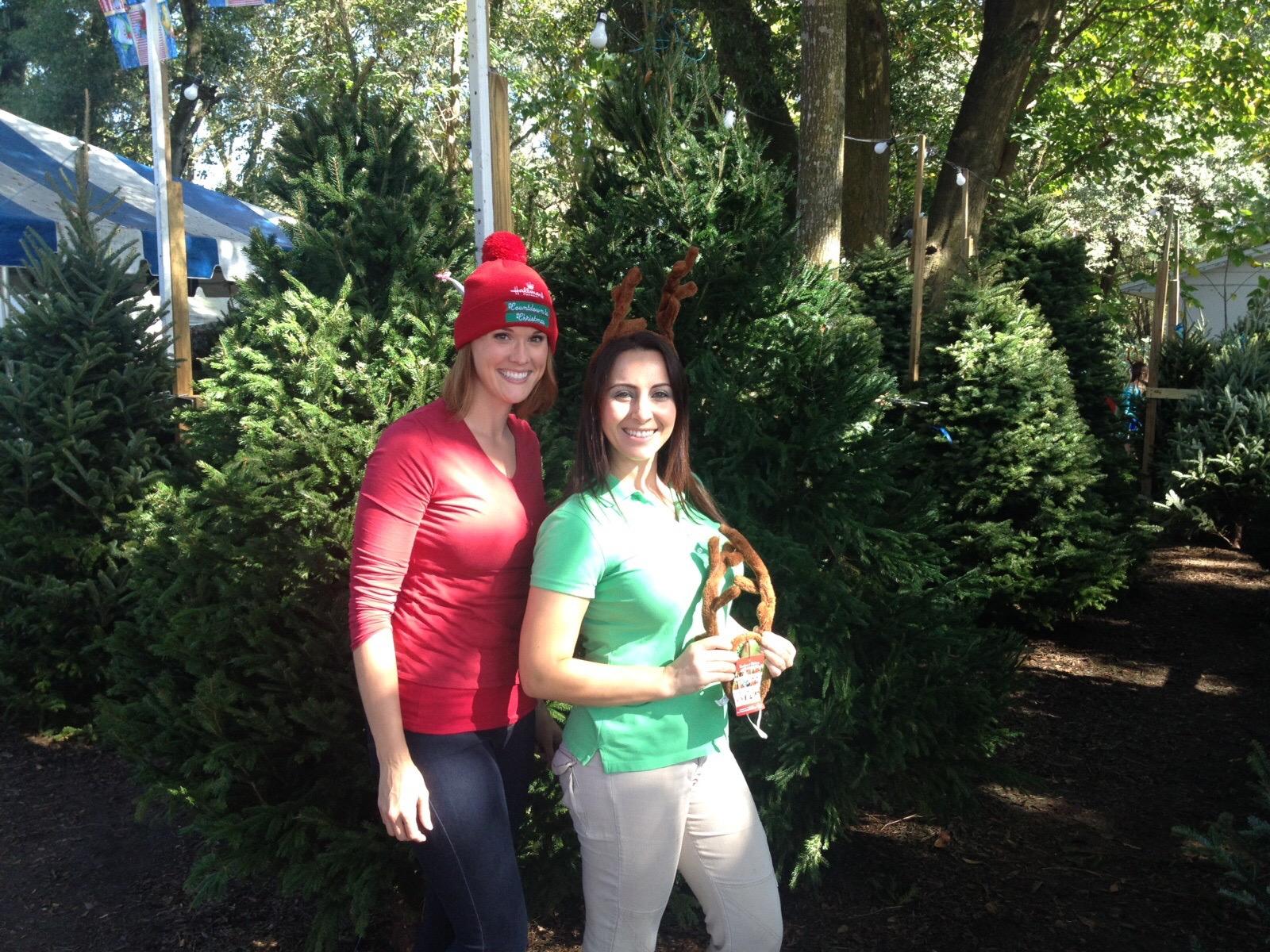 Name: Christmas trees
Description: Products and Services
Name: Christmas tree stands
Description: Products and Services
Name: HandiThings Christmas tree stand for trees up to 8'
PRICE 13.99
Name: HandiThings Christmas tree stands for up 10'
PRICE 16.99
Name: Cinco Christmas Tree Stands
PRICE 29.00
Name: Christmas tree flocking
Description: Products and Services
Name: White Christmas tree flocking
PRICE 50.00
Name: Moody blue Christmas tree flocking
PRICE 60.00
Name: Firewood
Description: Products and Services
Name: Wreaths
Description: Products and Services
Name: Freash Hand Made Wreaths
PRICE 23.99
Reviews for Dave's Christmas Tree Lot
Open Now
Special Offers
Payment Options
American Express

Cash

Check

Discover

MasterCard

Visa
Tags
Fresh Cut Christmas Trees
Christmas Tree Flocking
Christmas Tree Stands
Christmas Trees Brandon
Christmas Trees Valrico
flocking
christmas trees
Freash made wreaths
Wreaths
Firewood
Christmas tree delivery
Christmas trees Fishhawk
Santa's water spout
Fraser Fir
Noble Fir
Christmas trees Tampa
tall trees
big trees
Blue Spruce
White Pine
Scotch Pine
Black Hills Spruce
pumpkins
mini pumpkins
jack b little pumpkins
carving pumpkins
large pumpkins
white pumpkins
gourds
fairytale
new moon pumpkins
cotton candy pumpkins
cinderella pumpkins
hay
straw
corn stalks
pumpkin carving kits
garden mums
pokemon pumpkins
local pumpkin patch
pumpkin patch
Brandon pumpkin Patch
Tampa pumpkin patch
Fishhawk pumpkin patch
Valrico pumpkin patch
Christmas tree flocking
Huge Pumpkins
Christmas tree stands
North Carolina Fraser Fir
Canaan Fir
Flocking
Blue Pumpkins
Brandon Christmas Trees
Valrico Christmas Trees
Fishhawk Christmas Trees
Local Christmas Trees
Fresh Christmas Trees
Poinsettias
Wholesale Poinsettias
Mums
Hanging Baskets
Concolor Christmas trees
Wholesale Christmas Trees