Kirk McGuire Bronze Sculpture
(1987)
Address:
2387 Mar East Street
Tiburon,
CA
,
US
,
94920
Specialities
Bronze Marine Life Sculptures
Lists
Name: About US
Description: Bios
Section Name: Biography
Name: Kirk McGuire
Description: From The Artist "I have always been obsessed with our Oceans and the variety of amazing wildlife. It is my inspiration! I'am fascinated in particular by the unusual and unique species. I am also inspired by the bronze age of man. I sculpt in a way that shows an emphasis on balance, harmony, movement and rhythm giving my creations a 'organic' feeling. Every living thing has beauty and I try to show this. Please respect our planet, respect mother earth." Biography Kirk is a born artist with a lifelong curiosity for nature. His signature trait of capturing movement and detail is from his intense love, curiosity, and study of each species. Each sculpture is made of 'hot cast' bronze, using the ancient 'lost wax' casting method. Making heavy stationary object's appear 'light as air' is another of his stand out traits. In 1984 Kirk began a nine year apprenticeship at the Monterey Sculpture Center. Perfected his bronze technique from experience and creation. Kirk McGuire is a master sculptor and the following bronze sculptures are examples of his exquisite talent. The elegance of his bronze work is prominent in all his creations, each a true piece of fine art in a limited edition. In his 35 plus year sculpting career, more than 1,500 unique bronze sculptures, have been collected and displayed around the world. Sold Internationally to high-end art galleries, collectors, featured in magazines and on television, and he's been commissioned by the Malaysian Princess of Johor Bahru. More recently Kirk's 'Legend' table was the centerpiece with Triton Submarines during the 2016 Explorers Club, 112th Annual Dinner at the Waldorf Astoria in New York. Triton Submarines LLC has become one of his latest collectors. Triton filmed a giant squid from a Triton sub for the first time in History which was the Discovery Channel feature 'Curiosity'. Kirk's giant squid table 'Legend' was featured with Triton during Blue Ocean Film Festivals VIP Gala 2016 and during a Premiere of 'Before The Flood'. After some travel around the world, Kirk has now settled in stunning, Tiburon, CA., where he is creating a completely new collection of bronze sculpture and functional bronze tables. All of his work is created in limited editions, or as one-of-a-kind commissions. While Kirk's work has been sold almost exclusively through galleries in the past, he's now offering his work only directly to his collectors from this website, Etsy.com, or various other online venues abroad. Kirk continues to sell his existing line, or do commission work around the world. Art Society Inductions The National Sculpture Society, New York - Associate member - By jury National Museum of Wildlife Art, Jackson Hole, Wyoming - Member The Society of Animal Artist, CO - Associate member - By jury American Society of Marine Artist, Smithfield, VA - Member Metal Arts Guild of San Francisco - Featured Member Ocean Artist Society, Irvine, CA - Elected Member Locations Kirk McGuire Bronze Sculptures have been shown or sold Carmel, CA., Aspen, CO., Boca Raton, FL., Sonoma, CA., Monterey, CA., Captiva Islands, FL. Pacific Grove, CA., Sanibel, Islands, FL., Melbourne, Australia., Le Selva Beach, CA., Santa Cruz, CA., Key West, FL., Soquel, CA., Boston, MA., Las Vegas, NV., Caesars Tahoe, NV., Capitola, CA., Maui, HI., Kauai, HI., Cambria, CA., St. John Virgin Islands, San Diego, CA., Turks and Caicos Islands, Palm Desert, CA., St George Parish, Bermuda, Sausalito, CA., Shaw Centre, Singapore, Manhattan, NY., San Francisco, CA., Paris, France, County Clare, Ireland, Hong Kong, Milan, Florence, Italy, Germany, S. Korea, Juneau Alaska, Higher Penhalt Farm - North Cornwall, England, United Kingdom, Queensland, Australia,112th Explorers Club Annual Dinner - Waldorf Astoria, New York, 2016 Monaco Yacht Show, 2016 Blue Ocean Film Festival & Conservation Summit, Palladium Theater, 'Before The Flood' Premiere, Germany, Japan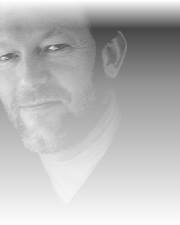 Education: Born life-long self taught Artist
Services: Bronze Marine Life Sculpture - Octopus sculpture -bronze sculpture - Bronze octopus Table - Commission Sculpture
Name: Products and Services
Description: Products and Services
Section Name: Kirk McGuire Bronze Sculpture
Section Description: Kirk McGuire Bronze Sculpture - Offering unique 'Fine Art' bronze sculptures and functional bronze tables in a limited edition. Also - 'One of a kind' custom commissioned pieces by order.
Name: Always here sculpting
Description: Calendar
Reviews for Kirk McGuire Bronze Sculpture
Open Now
Special Offers
Payment Options
Cash

Check

Discover

Invoice

MasterCard

PayPal

Visa