NachtLaw, P.C.
(1996)
Address:
101 North Main Street
, Suite 555,
Ann Arbor,
MI
,
US
,
48104
NachtLaw solves problems for clients throughout Michigan. The firm provides strong advocacy in all types of cases in all forums, concentrating in labor and employment law, education law, business litigation, civil rights, health care law and criminal defense. The firm has experience in corporate and commercial negotiation and trial litigation and represents clients in a wide variety of appellate work. We also provide corporations, governmental entities and nonprofit organizations with training and advice about human resources compliance, risk management and ethics issues.
Lists
Name: Attorneys
Description: Bios
Name: David A. Nacht
Title: Firm Founder And Principa
Description: David Nacht is at the peak of his career as a tenacious trial lawyer, strategist and negotiator. Nacht fights for people throughout their career, from student to employee to executive. Nacht is particularly proud of his efforts to expand due process rights for the accused: whether in the workplace, by federal investigators, or by prosecutors. Nacht's approach is to listen to his client and put his client, and the client's career and reputation first. The key: strategy and thinking several steps ahead. Fight for Dignity, but don't let emotions cloud decision-making. There are few lawyers that regularly practice both criminal and civil law in the federal and state courts. Nacht is one of them, and he uses what he learns in each sphere to improve his practice in the other. Partner/Shareholder Disputes A recent victory includes a settlement of over $800,000 for a small company shareholder and inventor for his shares in fourth quarter 2020. University Proceedings In 2020 and 2021 David achieved dismissal of claims in several university proceedings against numerous professors, staff and students in Title IX, academic misconduct and similar matters. Nacht is recognized as a leader in defending such claims and has done so successfully in Tennessee, Ohio, Massachusetts, and of course Michigan. Nacht's most recent victory in January 2021 is for a university staff person accused by a peer and by a witness of an inappropriate touching. In 2020, Nacht also won internal proceedings for a professor facing the claims of multiple women alleging sexual misconduct; a physician accused of sex harassment against a coworker; a professor accused of inappropriate activity in the workplace among others. In 2020, David successfully represented a globally prominent world-class university researcher against allegations of research misconduct. No publicity or harm occurred to the professor's career in spite of a yearlong formal proceeding. This was Nacht's third victory in a row for a tenured professor accused of academic misconduct. In June 2020, David made new law for the rights of accused university professors in Carlock v Wayne State University. Nacht has successfully represented hundreds of students accused of a variety of forms of misconduct against fellow students, against property, and of academic misconduct such as plagiarism or unauthorized collaboration. Nacht is currently representing a fraternity chapter sued by its national organization for allowing women and LGBT people to join. Nacht represents many women and minority professors and staff facing discrimination. Employment Litigation and Negotiation In 2019-2020, David settled numerous employment lawsuits and negotiations totaling millions of dollars for his clients. A small portion of these cases required filing lawsuits in court. Most involved quiet negotiations that preserved privacy and reputation for his clients. Nacht routinely represents executives in health care, software, automotive, energy, manufacturing and finance industries. He negotiates for bonuses and options as well as severance, healthcare, references, and noncompete terms. Nacht also brings traditional age, race discrimination, disability discrimination and sex harassment lawsuits for employees at all levels in the workforce. He has numerous cases helping the careers of women of color, and people with chronic health conditions. Nacht has represented several young women in the restaurant industry who have been sexually harassed. Noncompete Agreements and Trade Secrets In 2021, David won a precedent setting Ohio Court of Appeals case for an entrepreneur sued for violating a noncompete agreement, trade secrets and breach of fiduciary duty. Key Realty v Hall (6th District) Nacht routinely counsels employees about noncompete agreements and has litigated many noncompete and trade secrets battles successfully. He has taught seminars to lawyers on the subject in both Michigan and Ohio. Physicians/Health Care In 2020, David successfully represented several physicians and nurses in license proceedings in Michigan and suspension of hospital privileges. Nacht represents physicians, nurses and other health care providers accused of misconduct or involved in business disputes. In fourth quarter 2020, Nacht successfully filed and settled a lawsuit by a radiologist against his former partner. Nacht routinely counsels physicians on contracts and noncompete agreements as well as fraud investigations. Criminal Defense In 2020, David won the dismissal of a felony for a driver in an unfortunate accident with a pedestrian after a tenacious yearlong battle. Key to the defense was that Nacht performed his own investigation at the accident scene; interviewing neighboring home dwellers on his cell phone video on the evening he was hired. In 2020, Nacht obtained a no-jail plea deal after defending a man in Ohio accused of first-degree criminal sexual conduct.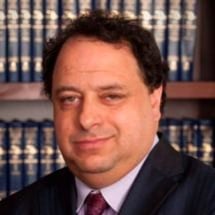 Education: The University of Michigan Law School, Ann Arbor, Michigan,Harvard College, Cambridge, Massachusetts
Certifications: Best Criminal Defense Lawyers in Ann Arbor, 2020,Michigan Super Lawyers; Employment and Labor, 2011 - 2019,U. S. News - Best Lawyers, Best Law Firms, 2015 - 2019,AV Rated - Martindale Hubbell,Million Dollar Advocate,2015 Top Lawyer's - dbusiness - Detroit's Premier Business Journal, Criminal Defense
Services: Employment Law Attorney,Education Law Attorney,Civil Rights Attorney,Business Solutions Attorney,Non-Compete Law Attorney,Criminal Law Attorney
https://www.nachtlaw.com/attorney/nacht-david/?npcmp=dir:local:2099297:48104
Name: Nicholas Roumel
Title: Principal
Description: Nick Roumel is a trial lawyer with over 30 years experience in state and federal courts. He began his career at the Free Legal Aid Clinic in Detroit, helping victims of domestic violence. From there he served the legal needs of Detroit's indigent population at Wayne County Neighborhood Legal Services, until 1989 when he moved to University of Michigan Student Legal Services for 14 years. Since then he has been exclusively in private practice. Presently Mr. Roumel focuses on plaintiff's employment and civil rights litigation, as well as educational law matters, such as Title IX sex harassment, assault, and retaliation. He is also uniquely suited to represent students in education disputes, drawing on his experience with Student Legal Services and his service on the Ann Arbor School Board from 1994-2000. A former UAW member, Mr. Roumel also heads his firm's union-side practice, representing trades workers to professional educators. Mr. Roumel has represented numerous high profile athletes and artists; victims of domestic and sexual violence; and students expelled for exercising constitutional rights. He has been appointed for various matters by courts, to act as a receiver for a corporation, and to mediate other cases. Mr. Roumel has also successfully represented criminal defendants for over 20 years, with an excellent record of obtaining favorable verdicts and dismissals. Mr. Roumel also has an active appellate practice, winning reversals in matters as diverse as pregnancy discrimination, unemployment compensation, the application of discrimination laws to religious schools, FMLA, False Claims Act retaliation, and the landlord-tenant security deposit act. Mr. Roumel has published and presented on matters as diverse as the immigration consequences of criminal convictions, disclosure and consequences of criminal records, and educational matters such as bullying, Title IX and teen suicide. He has been quoted, and his cases featured, in local media, Newsweek, the Economist, and ESPN, among others. Mr. Roumel practices throughout Michigan, staffing the Traverse City office on occasion, and even practicing in the Upper Peninsula. He is also licensed in his home state of Pennsylvania. Mr. Roumel is an avid cook, authoring "May it Please the Palate" for the Legal News throughout Michigan, and has written regularly for Michigan sports blog MGoBlog as "Counterpunt."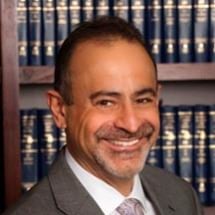 Education: Wayne State University Law School, Detroit, Michigan,University of Michigan, Ann Arbor
Certifications: Michigan "Super Lawyer" in employment law (top 5% of practitioners)
Services: Employment and Labor Law Attorney
https://www.nachtlaw.com/attorney/roumel-nicholas/?npcmp=dir:local:2099297:48104
Name: Fabiola Galguera
Title: Associate
Description: Ms. Galguera joined NachtLaw in 2020. She was born and raised in Miami, Florida. She completed her undergraduate degree at the University of Michigan, receiving a Bachelor of Arts with High Distinction in Political Science. While completing her undergraduate degree, she was involved with the Undergraduate Political Science Association and worked for legal counsel to the Hialeah Police Department and the City of Hialeah in South Florida. In this time, she learned about employment and criminal law and took an interest in both. She also took an interest in conflict resolution while working as a Student Facilitator at the University of Michigan Office of Student Conflict Resolution. She then decided to stay in Ann Arbor, at the University of Michigan to attend law school. While at U-M Law, Ms. Galguera published two blog posts for the Michigan Journal of Environmental and Administrative Law: one on ecoterrorism and another on the impact of immigration policy on the natural environment. She was also heavily involved with the Latino Law Student Association where she helped raise money for a scholarship for Latino students looking to attend school while simultaneously raising awareness on gender inequality in the form of an ironic male beauty pageant, the Mr. Wolverine event. During her time in law school, she worked one summer in the chambers of the Honorable Judge Migna Sanchez-Llorens learning about civil, family, and criminal law and one summer at NachtLaw as a summer associate working on employment, criminal, and Title IX cases. During the school year, she worked as a Project Manager for a non-profit focused on conflict resolution in higher education, the Difficult Dialogues National Resource Center. Ms. Galguera is admitted to practice in the State of Michigan.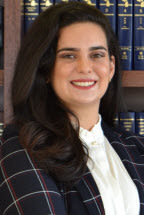 Education: University of Michigan Law School at Ann Arbor, Ann Arbor, Michigan,University of Michigan, Ann Arbor, Michigan
Services: Criminal Defense Law,Civil Rights Law,Employment Law
Reviews for NachtLaw, P.C.
Open Now
Special Offers
Payment Options
American Express

Cash

Discover

MasterCard

Visa