SpiritQuest Sedona Retreats
(2007)
Address:
75 Kallof Place, # 102
Sedona,
AZ
,
US
,
86336
SpiritQuest Sedona Retreats: Founded in 2007, SpiritQuest Sedona Retreats specializes in private, customized retreats for individuals, couples, and families. Our retreats happen seven days a week all though-out the year. In addition, SpiritQuest Sedona Retreats offers group retreats open to the public. These group events take place mid-month and provide a group setting. Lastly, SpiritQuest Sedona Retreats offers day packages or single spa treatments & activities selected from our ala carte menu. Our retreats are holistic and non-denominational. We emphasize health and wellness for all people.
Specialities
Personal Customized Retreats
Lists
Name: SpiritQuest Owner and Retreat Coordinator
Description: Bios
Name: Katherine Lash
Title: SpiritQuest Retreat Owner
Description: Katherine Lash, SpiritQuest Owner of the one and only Personal and Group Retreat Center in Sedona, provides personalized transformative experiences in the beautiful red rocks of Sedona, Arizona. Katherine is blessed to share this work with an amazing community of master healers, teachers and guides who make it all possible. Over the years, SpiritQuest owner, Katherine Lash, has used her intuitive skills and dedication to quality in order to hand-pick her retreat facilitators. Katherine is an Arizona native who has lived in the Sedona area for over 45 years. Specializing in small group and individual relationship dynamics, she teaches interpersonal life skills and guides people and organizations through critical transitions in life. Her studies in various yoga traditions, comparative religions, and metaphysical systems form the foundation of her work. She is currently a member of the Self-Realization Foundation based on the works and teachings of Paramahansa Yogananda. With two degrees, Bachelor of Science in both Philosophy and Education, SpiritQuest owner Katherine Lash is a master teacher and confidant to people aspiring to the highest levels of personal growth. Katherine served as a secondary teacher in the public school system for over 15 years before moving on to a holistic and spiritual field of instruction. Schooled in both Compassionate Communication and Neuro-linguistic Programming, Katherine has counseled thousands of people and has facilitated hundreds of retreats. Katherine also has achieved an art degree which allows her to utilize creative expression as a means to help clients reach their highest potentials.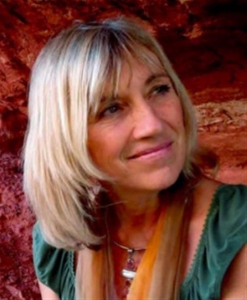 Education: Bachelor of Science in Education and Bachelor of Science in Metaphysics
Certifications: NLP, Non-Violent Communication
Services: Spiritual Coaching, Energy Healing, Couples Counseling
https://retreatsinsedona.com/spiritquest-owner-and-practitioners/
Name: Breanna Helfert
Title: Lead SpiritQuest Retreat Coordinator
Description: Breanna is thrilled to serve 4+ years as SpiritQuest's Lead Retreat Coordinator, which combines her administrative experience along with yoga background, as well as spiritual training and wisdom. Before joining SpiritQuest, Breanna had a 10-year career in Health Administration upon completion of her Master's degree in Public Health from UC Berkeley. Before returning for her MPH, Breanna obtained a B.A. in Politics from New York University. As a California native, she worked for Kaiser Permanente, United Healthcare, Aetna US Healthcare and Deloitte and Touche as a Healthcare Consultant. After contributing her business acumen and intellect to the healthcare arena, her desire to work directly with individuals prompted her to become a certified Yoga Instructor, her long-time passion. She first joined the SpiritQuest Team in 2010 as a dedicated private Yoga Instructor, which she still thoroughly enjoys. So, when not in the SpiritQuest Office, she may be leading a private Yoga session in the transformation Room or tipi, or taking clients out for an amazing red rock Yoga Hike.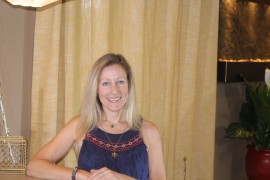 Education: Masters in Public Health
Certifications: BA, MPH & CYT
Services: Coordinating your retreat
https://retreatsinsedona.com/spiritquest-owner-and-practitioners/
Name: Private Retreats
Description: Products and Services
Section Name: Private Retreats
Name: Sedona Workshops/Group Retreat Events
Description: Products and Services
Name: Calendar
Description: Calendar
Reviews for SpiritQuest Sedona Retreats
Open Now
Special Offers
Payment Options
American Express

Cash

Check

Discover

MasterCard

Visa
Tags
spiritual retreats
vortex tours
spiritual healing
spiritquest retreats
vortex adventures
sedona adventures
sedona retreats
meditation services
couples counseling
emotional healing