TK Injury Lawyers
Address:
1002 Rio Grande Street
Austin,
TX
,
US
,
78701
Terry & Kelly is a personal injury law firm in Austin, Texas. We represent our clients with fierce determination while providing them with the compassion and personal attention they deserve. We are dedicated to helping victims of car accidents, 18 wheeler accidents, motorcycle accidents and many other types of cases where the negligence or misconduct of another has caused serious harm. If you or a loved one has been injured, call us today for a free case evaluation.
Lists
Name: Our Partners
Description: Bios
Name: Jim Terry
Title: Austin Car Accident Lawyer
Description: Jim Terry has devoted his entire career to helping those who needed it most. He believes that the best results are achieved through a personal relationship with his clients, and Jim is committed to personally handling any legal issues that arise. Jim understands, however, that not every case deals only with legal matters and that his clients also face real life issues which can affect their case. Jim knows that only through personalized representation can both the legal and real life issues be addressed and positive results obtained. Jim has achieved positive results in hundreds of cases both in and outside of the court room since his legal career began in 1998. After graduating from St. Mary's School of Law in San Antonio, Jim joined the Texas Attorney General's office – fighting for the rights of victims of violent crimes. While there, Jim represented the State of Texas in every federal district court in the state. He also handled numerous appeals before the U.S. Court of Appeals for the Fifth Circuit achieving several published decisions. Since 2003, Jim has been in private practice helping those who have suffered injuries through another's negligence, those treated unfairly by their own insurance company, and those who were the victims of medical malpractice. Outside the office, Jim and his wife, Coral, spend most of their time on their ranch taking care of Coral's longhorn cattle. When the longhorns aren't getting into trouble, Jim tries to get in a round of golf from time to time. If you want an experienced personal injury lawyer in Austin, Tx who cares about you working on your case, contact Jim Terry today.
Education: St. Mary's University School of Law
Name: Trent Kelly
Title: Austin Truck Accident Lawyer
Description: Austin Attorney Trent Kelly is committed to providing each of his clients with personalized and attentive representation and has devoted his career to championing the rights of Texans. In fact, Trent became a lawyer because of his desire to help people and because of his devout belief in the role of our justice system – particularly jury trials – in safeguarding the rights and liberties of citizens. Trent's practice is primarily focused in the areas of personal injury and insurance law. Within these areas, he has successfully represented hundreds of clients – both plaintiffs and defendants – in a variety of matters in the state and federal court systems. Trent has also participated in multiple jury trials in which his clients obtained favorable results. Trent is known in the legal community as an aggressive and tenacious advocate for his clients and has a proven track record of resolving complex legal matters. Trent has represented individuals in lawsuits against some of the largest companies in the world and has also represented corporate clients in a variety of complicated transactions and litigation. Trent obtained his bachelors degrees in English and philosophy from Hendrix College and his law degree from the University of Arkansas. Trent is licensed to practice law in Texas, Arkansas and Florida. When he's not in the office or the courtroom, Trent enjoys playing golf, experimenting with new cuisine and spending time with his wife, Natalie, and son, Jude. Let Trent put his considerable experience and skills as a personal injury lawyer in Austin, Texas to work for you by contacting him today.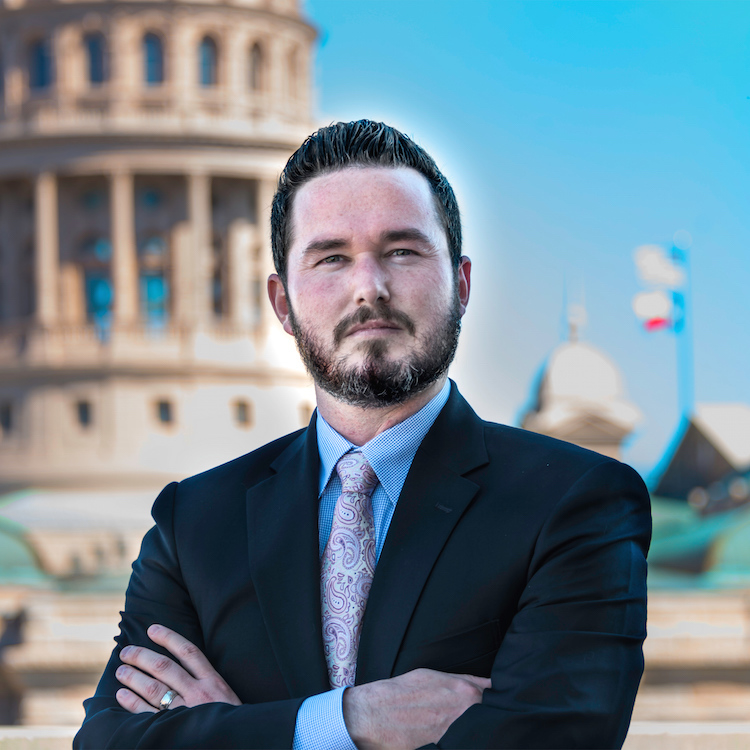 Education: University of Arkansas School of Law
Reviews for TK Injury Lawyers
Open Now
Special Offers
Payment Options
Cash

Check

Discover

MasterCard

Visa
Tags
Personal Injury Lawyer Austin
Personal Injury Attorney Austin
Distracted Driving Austin Lawyer
Distracted Driving Austin Attorney
Spinal Cord Injury Lawyer Austin
Scooter Accident Lawyer Austin
Drunk Driving Lawyer Austin