The Amin Law Group, Ltd.
Address:
4242 Six Forks Rd
, Suite 1550,
Raleigh,
NC
,
US
,
27609
We are a multi-jurisdictional law firm that solves complex problems, leveraging cutting edge technology for clients, whether in the courtroom or boardroom. TALG's record of success for its clients is unparalleled. Whether successfully handling transactions valued over $600 Million, saving clients over $100 Million through aggressive defense of plaintiff claims, or obtaining Million + dollar verdicts for its plaintiff-clients, TALG is ready to achieve outstanding results for your company Our practice areas include Intellectual Property and Life Sciences, Business, International Law, Family Law Matters, Real Estate and Construction Defect Defense, Personal Legal Services, Asset Protection, and Succession Planning.
Lists
Name: Bios
Description: Bios
Name: Ismail Amin, Esq.
Title: Founder, Partner
Description: Ismail is a multi-jurisdictional practitioner with substantial experience in business, intellectual property transactions and disputes. Ismail has handled disputes all over the world and throughout the United States on behalf of Fortune 500 companies and mid-sized privately held companies in fields such as healthcare, biologics, biotechnology and hospitality. In the Board Room – Ismail has counseled the firm's healthcare provider clients in acquiring or selling assets, while maximizing return and minimizing risk. He has helped clients acquire or sell over $1 billion worth of healthcare-related assets, including hospitals. Ismail has considerable trial and arbitration experience, having been involved in over 80 trials and arbitrations across multiple jurisdictions from the inception of his legal career. He has successfully litigated shareholder accounting disputes, trade-secret matters, trademark/trade-dress infringement claims, commercial and breach of contract matters, complex commercial litigation. Ismail has substantial experience before the USPTO, having litigated multiple TTAB proceedings involving trademark disputes. Ismail is admitted to practice law in California, Nevada, Texas and North Carolina. He attended the University of California, Irvine and obtained a double major in International Studies and Political Science. Ismail attended law school at Pepperdine University, and currently serves on the Dean's Council. During his tenure at Pepperdine, Ismail earned a Certificate in Entrepreneurship and Technology law from what is now known as the Palmer Center. Most recently, Ismail has earned his Graduate Certificate from Stanford University in Genetics & Genomics. Ismail is currently attending Georgetown Law Center's LLM program in Securities & Financial Regulation. Moreover, he is presently a candidate at Johns Hopkins University for a Master's in Biotechnology, Enterprise & Entrepreneurship. Ismail proudly serves on the Board of Directors for The USA Track & Field Foundation. The Foundation provides a means to attract and guide funds to new and innovative track & field programs, with an emphasis on providing opportunities for youth athletes, emerging athletes, and distance training centers. The Foundation assists dedicated Olympic hopefuls who can realize their dreams and potential if given the opportunity. The Foundation is committed to promoting the development of Team USA, the World's #1 Track & Field Team through its Elite Athlete Grant program and financial support of other elite-oriented programs. Likewise, Ismail is proud to serve as a Board Member for Endure to Cure – a non-profit organization that brings emotional boosts to children in cancer treatment and provides a helping hand to their families. Finally, Ismail is a global Gen-Next member. In addition to practicing law, Ismail is a licensed pilot, avid marathon runner and Muay Thai Kickboxer. Ismail is proud to have earned his Abbot Labs' 6-star medal for completion in all 6 of the World Marathon Majors.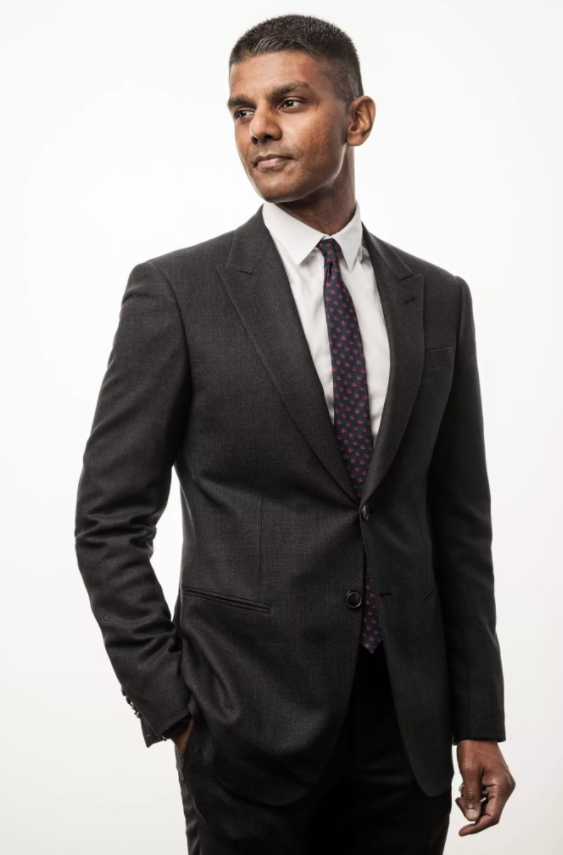 Name: Products and Services
Description: Products and Services
Name: Intellectual Property & Life Sciences Law
NONE
Name: International Law
NONE
Name: Real Estate & Construction Defect Defense Law
NONE
Name: Family Law Matters
NONE
Name: Personal Legal Services
NONE
Reviews for The Amin Law Group, Ltd.